Planet Smasher Games
is creating Tabletop Games
Select a membership level
Fiend of Perilous Tales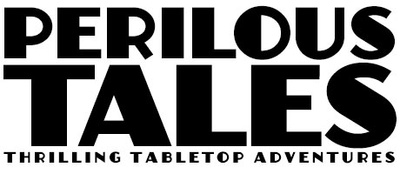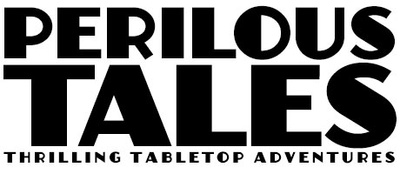 Become a Fiend Of Perilous Tales to sell Perilous Tales miniatures, tokens, terrain and accessories in your online store.
A Billion Suns – Interstellar Merchant
Become an Interstellar Merchant to sell A Billion Suns tokens, ships, terrain and accessories in your online store.

Friend Of Gaslands
Become a Friend of Gaslands to sell templates, tokens, cards, dice or other gaming accessories for Gaslands.
About Planet Smasher Games
Gaslands is my first tabletop wargame, and something I have poured more than two years of my life into.
I am blown away by the reaction to the game and so excited to see people enjoying playing it, and building post-apocalyptic cars for the game.
I've had a number of requests and suggestions for third-party accessories for the game. I always hoped this would be the case, and fully support it.
There are, inevitably, some questions of rights and ownership. For example, the designs of the templates, tokens, and skid dice icons, not to mention the rules of Gaslands themselves, are all my own creative work. What I wanted to do is publish some ground rules for people interested in making third-party accessories to make the process as easy as possible!
Update
After the rollicking success of the Friends of Gaslands scheme, I'm opening up similar patreon tiers for those wanting to sell accessories for A Billion Suns (Feb 2021) and Perilous Tales (TBC 2020). I've also added a "friends of everything Planet Smasher Games" discounted bundle tier.
The same guidance applies in each case, except that minis are permitted in A Billion Suns and Perilous Tales.
Rules
If you want to produce your own accessories for Gaslands for your own personal use, then go ahead! If, however, you want to produce
and sell
accessories under the Gaslands name, then there are three rules:
You must be a Friend of Gaslands
Game Accessories: Designing, producing and selling physical or digital tokens, cards, dice or other gaming accessories for Gaslands is permitted. Feel free to use my designs, or create your own, and sell them wherever and however you like. If you have an idea for something that isn't on that list, just get in touch!
Miniatures: Accessories for converting toy cars (e.g. armour plates, gun turrets, weapons, drivers) and Terrain or scenic elements (e.g. wrecked vehicles, race gates) are permitted. If you want to produce Full Vehicle kits (or anything else, for that matter), then please get in touch and we can discuss things in more detail.
I've kept the rules simple to make it as easy as possible for people to be creative, and if everyone sticks to them, Gaslands should grow and be a success for everybody. If people don't follow the rules, I will remove their posts from the forums, official Facebook groups and so on.
Becoming a Friend of Gaslands
Becoming a
Friend of Gaslands
is easy: just support the Gaslands Patreon at the $4 a month level. You are a Friend of Gaslands for as long as you are a current Patreon backer.
Becoming a Friend of Gaslands does not constitute a licensing agreement for the Gaslands IP. By becoming a Friend of Gaslands, your accessories are not "official", but it basically means that we're cool, you are free to use the word "Gaslands" in your listing and keep any money you make from selling your accessories, and you can advertise through the official website, Facebook groups etc.
Find out
more information
here:
http://gaslands.com/friends-of-gaslands/
How it works
Get started in 2 minutes