+Aziz
is creating music and developing solarpunk stories.
Select a membership level
The Heart 🖤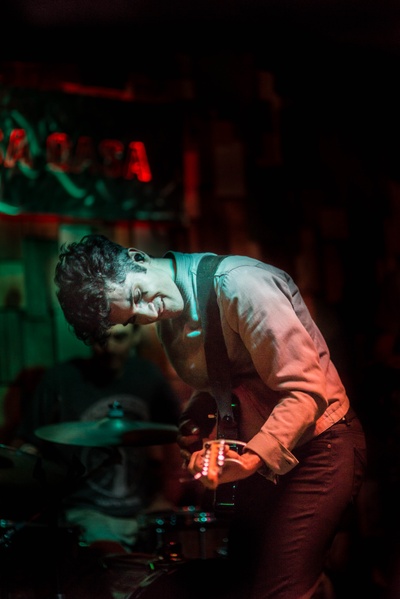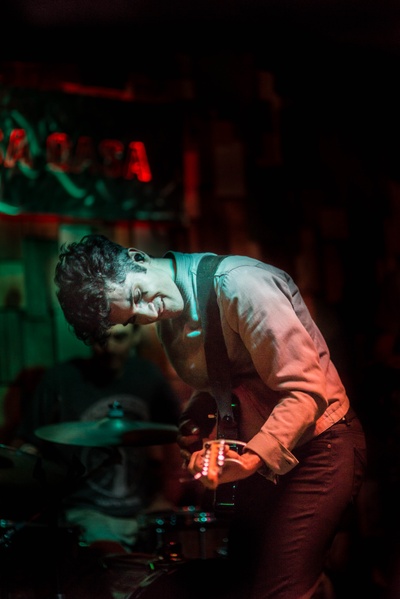 Humbled by your support; every dollar helps! Thank you for believing in me and moving this forward!

I'd like to send you a goodie bag and gain access to patron-only stream (digital zine, song updates, music I'm inspired by).

Receive annual goodie bags for every 12 months of continuous support. Goodie bags include music in customized formats, a letter, findings and drawings.

+ Access to Patreon-only feed
+ Receive a Goodie Bag after 3 months of support.
+ I'll add you to my music mailing list.

The Ears 🎧
Do you love listening to content? This is the perfect package
for audio-centric patrons
who appreciate sound as a medium for creative expression. Follow along +Aziz's journey through his band, riff ideas and monthly videos as he works through demo recordings, rough mixes, acoustic versions & outtakes from rehearsals.
Weigh in on the material and gain access to exclusive audio.
+ Be the first to receive our vinyl for free (date TBD)
+ Receive at least
3 audio files a month
.
+ Hear tracks mid-way through the mixing phase (before they are sent off for mastering) and weigh in with comments.
+ I'd love to send you cassette mixtapes if you have a way to play it!
+ Be the first to know about livestreams and seasonal playlists +Aziz puts together on Soundcloud and Spotify.
+ Receive a signed copy of our debut CD and a sticker after you've remained a subscriber for 3 months.
The Spine 🌵
Limited (2 remaining)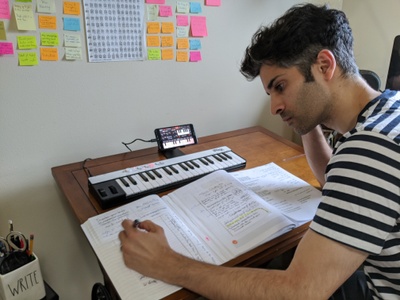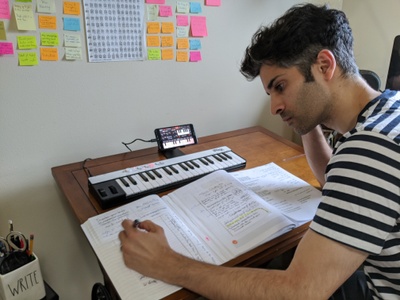 This circle of loyal Patrons receives monthly one-of-a-kind, snail mail art which incorporates hand drawings, lyrics, postcards, mixtapes, etc. Can be physical or virtual.

Immerse yourself in my progress! This includes sharing song content, networking experiences, tour plans, music videos and receving merch/music in the mail.

+ Goodie Bag (includes signed CD)
+ Personalized Voicenotes
+ Name will be added to our digital channels & website
+ All previous perks mentioned
+ Sneaker peaker access

About +Aziz
I'm a Kuwaiti songwriter/performer dedicated to expressing my take on Khaleeji identity and what it means to be Arab today.
I write, play guitar and sing in Arabic/English with some help from my friends on Patreon!
Contributors' dollars go towards writing, recording and releasing music, and helps me manage other costs directly associated with my music hustle.
If you believe in my voice & my ability to foster cross-cultural understanding, please consider becoming a patron!4 Reasons to Give :
Let's tackle widespread misunderstandings of Arab, Persian, Desi and MENA cultures (to foster cross-cultural understanding). Let's revamp thinking about what it means to be Asian today.
Amplify 3rd culture music - My goal is to articulate the experiences and concerns of Khaleeji people, Arab-American youth and Muslims across Asia, from the Arabian Peninsula to Indonesia! This is way bigger than myself!
Help me sustain a band - although Kuwaisiana is coming to a close, your support will help me birth a new band. Help me cover production costs, practice space rental, etc. In return, you'll get thoughtful videos, creative perks, rewards, my eternal gratitude. I aspire to provide a highly personalized, pro-active experience for all my supporters.
You'll be the first to receive my double-vinyl record. Although I still have ways to go, I am cutting vinyl Masters for all Kuwaisiana songs. I hope to one day release a double-vinyl album spanning Chapter 1, 2 and 3.

My Story
|
An In-depth Interview
After developing a debut solo EP while living in NYC, I relocated to New Orleans in 2014 to develop a world rock group Kuwaisiana (2016-2021). Patreon is set up to work in tiers, but I show love and working to keep in touch with supporters at all levels.
My identity is comprised of being a native Middle Eastern artist with American roots. My goal is to continue ideating against the concept of
Khaleeji Rock
in order to synthesize the experiences of everyday Arab-American youth, Muslims, and express emergent perspectives of Khaleejis living in the Arabian Peninsula.
Whatever the future holds for musicians, this is the path I've chosen!
Kuwaisiana Chapter 2
(Jan. 15, 2021) was released independently in the midst of the pandemic. As of April 2021, the key single
Bara7a amassed 26K+ streams on Spotify
alone!
Chapter 1 (الباب الأول)
(March 18, 2018) was released 2 years after forming my band, Kuwaisiana. elaborate music video for Gashxi as a way to say hello to the world. Chapter 1 was released through
Universal MENA
.


RMDN was my debut release to kick off my career!
It was released as a lead single to my solo album,
SoHo Spirit
(April 2014), all of which was funded by a crowdfunding campaign I developed while I was living in NYC.
Spending more time in studio: booking studio time, paying musicians, each song costs an estimate of $300 to track and mix. Add an additional $125 for mastering. $850 a month would allow me to record 2 songs monthly.
1 of 2
By becoming a patron, you'll instantly unlock access to 76 exclusive posts
By becoming a patron, you'll instantly unlock access to 76 exclusive posts
How it works
Get started in 2 minutes