Plusculaar
is creating vinyl & digital music releases, sample packs, ableton templates
Select a membership level
Have my back !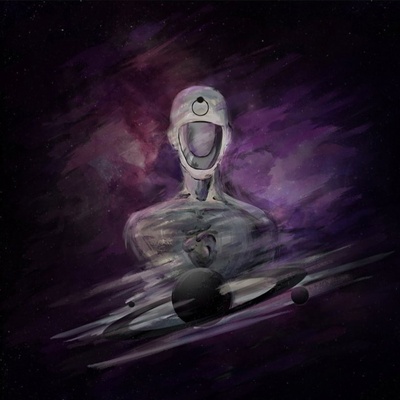 In rany days can find little comfort to remeber and smile for there is a beautiful world with amazing people part of it. In return you can have one free download (ep or releases) from pluscular.bandcamp.com
Support my work !
Show your love and support for my work, and i will keep doing my best to bring out music and joy for all of us ! you will get 10% discount code for plusculaar.com/shop and one free download (ep or release) from plusculaar.bandcamp.com
Support and download my new music !
If you close follower of my music, with this tier you will have all new and upcoming releases i make so no need to buy them from shop but have them directly from me, MONTHLY, as a thank you for your super support !
About
Romanian Musician.
Strong passion for music, since was just a kid.
microhouse / rominimal / breaks / techno / experimental
Just as the crepuscular rays are lights descending from the clouds, the musical creations of Romanian underground talent, Plusculaar, are synonymous with an enlightening experience.
Born in Romania in the late 80's, Plusculaar got in touch with the local club scene at a very young age due to his brother's sake and he suddenly fell in love for that new dreamy world. That was a crucial moment of his life, knowing that music would have been an essential part of his life. Since then, his interests have been 100% focused on music and he rapidly learned first how to djing and then how to produce his own tracks. Moving at the age of 18 to Amsterdam, he started playing both there and on his native Romania, counting more than 100+ venues in his home-country.
His superlative skills behind the decks merged with the constantly growing experience and his finest music selection led him to play in United Kingdom, Switzerland, Spain, Germany, France, Lebanon, Italy, Poland, Ukraine, Bulgaria, Hungary, Holland, and all over Romania, both in clubs, big festival and exclusive intimate private parties.
This whismical journey continued during the years, and in 2014 Plusculaar took one of the biggest step of his career, starting his label called 'Binaural Arts' – a place to spread his love for music and idea of sound – which releases music both on vinyl and digital from renowned artists and newcomers and of course his own productions.
Meticulous and mindful of every detail, he saw his tracks being released on famous labels such as iO Mulen's fabulous label, Pheek's "Archipel Recordings", "Conceptual Records", "Tzinah", "Hashplant", "Crocus", "Inwave" and "Metroline LTD" to name a few, always providing serious micro house bouncy beats combined his unmistakble groovy hypnotic touch.
Will do a vinyl only release, on my record label - Binaural Arts - when reach this goal, and all patreon will have each special release pack, delivered from me!
1 of 1
Become a patron to
Connect via private message
Recent posts by Plusculaar