The Pod & The Pendulum
is creating podcasts
Select a membership level
The Michael


Your monthly contribution allows us to keep the show going and deliver a free episode every week.
Subscribers to this tier will get access to at least one bonus episode exclusive to our patreon supporters each month.
These shows will cover movies we wouldn't discuss in our core feed: one off horror movies, science fiction movies or even non-movie related content.
Access to patron exclusive Slack channel where we can talk movies, episodes, or whatever else is on your mind 
The Jason
Members of this tier get everything in THE MICHAEL plus
"THREE UP!" Consider these mini-episodes your curated playlist that plugs you into the movies, the music, the television and the comics that are keeping your hosts and guests entertained every month. These should run about 20-30 minutes and we'll deliver them twice a month.
BITS & PIECES If there are things we failed to cover in the main episode, these quick hits will fill in the gaps. 
Coming in 2021: Swag. We'll send you buttons, stickers and other fun stuff. Maybe candy. Who knows? 
The Ripley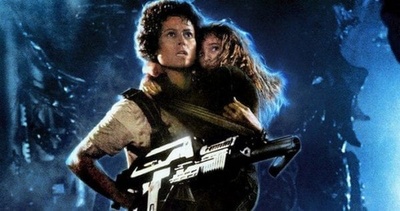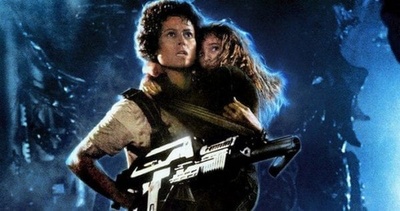 Pledges will have access to everything included in other tiers plus
Subscribers will have access to a Google Drive folder that has access to our show notes
TBD: We're kicking around the idea if early access to episodes through a raw, unedited audio or video file. 
About The Pod & The Pendulum
The POD & the PENDULUM is a weekly podcast covering every horror movie franchise, one movie and one episode at a time. Hosted by Mike Snoonian & Jerry Smith, each we we'e joined by different guests to break down and go into deep dives over our favorite genre movies. Series covered include Halloween, Alien, Friday the 13th, Scream, Blair Witch, Poltergeist and more.

What aren't we? Well, we're not driven by plot. We're not going to give you a beat for beat recap of what happens in the movie. You can find that kind of show pretty much everywhere. If you want a show that looks at where a movie sits withing the context of horror movies of its time and within its own franchise we're the show for you. We break down the core themes of the movies we cover from the lens of mental health, sociology and both personal and political driving forces.

Why are we creating a patreon now? We love delivering this show every week and we promise to keep the core episodes free for everybody. If you become a patreon support, you're ensuring we can do that while improving the quality of the show and allowing us the ability to purchase the resources we need to do the research to deliver the most in depth analysis of these films as possible.
When we get to $150 a month in patronage, we'll unlock a new benefit to our JASON & RIPLEY tiers. As many of you know, cohost Lindsay Traves is a Rotten Tomatoes approved critic. Her work has appeared in a number of print and online publications including GRIMM, Bloody Disgusting, What To Watch, Pajiba and more. 

Once we hit our goal, we'll unlock exclusive bonus minisodes where Lindsay will review the most current genre titles playing in cinemas or hitting the home market. Lindsay brings years of analysis, insight, humor and knowledge to her reviews, and she's a critics you should be following. 
1 of 1
Become a patron to
Unlock 31 exclusive posts
Connect via private message
Recent posts by The Pod & The Pendulum
How it works
Get started in 2 minutes