Pod of Greed
is creating Prime Podcasting Content
Select a membership level
Shareholder
As a KaibaCorp shareholder, you will receive a monthly dividend of content, with exclusive access to the
PoG Extras Bonus content Podcast Feed
, featuring:
Cut content from the episodes!
Pre-shows and post-shows where we just hang out and vibe!
Patreon-only bonus episodes, where we have the space to go absolutely feral on topics of our (and potentially YOUR) choosing!
Perhaps even more actual-play TTRPG content!
Choose this tier if you ever want Card Lawyers to exist on a tangible level!
Partner
For this tier, you will receive all the benefits of previous tiers, PLUS:
Voting power* on company policies:
Suggest us things to watch!
Vote on what TTRPGs we play!
Have an idea for a post-show segment? We'll do it!
An unprecedented level of creative control over the show!
Public recognition of your generous investment:

We'll shout you out at the end of every episode!
Exclusive access to every company meeting.

Listen in live as episodes are being recorded, by joining the recording booth channel in the discord server.
A Special Role in our Discord Server:
It's called "Partner" and it's Green!


*Pod of Greed reserves the right to decline any and all listener input they find to be inappropriate, morally distasteful, or simply hard to do.
Special Role in the Discord
Board Member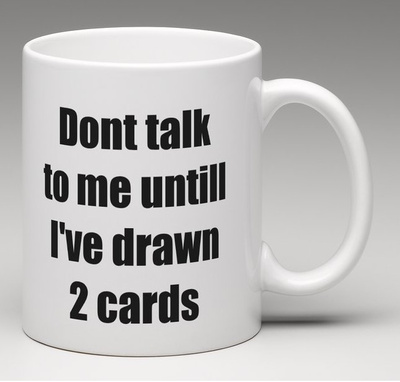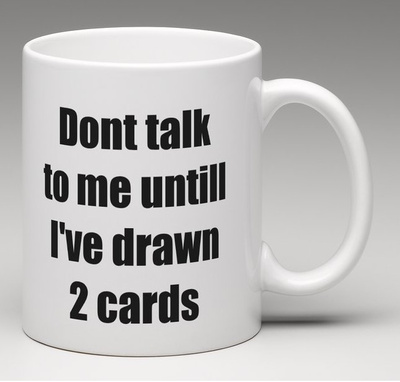 For this tier, you will receive all the benefits of previous tiers, PLUS
PLUS
PLUS
:
As a Board Member, you will also receive a yearly care package of our company's finest products. That's right - PHYSICAL STUFF! Stuff like:
Mugs!
Graffiti'd Yu-Gi-Oh! Cards!
Worm on a String!
Drawings by the hosts!
T-shirts?
Anything we feel like!
Your package is
guaranteed
to have: one "Major" item, such as a Mug, T-shirt, titty mouse pad etc, and two "Minor" items, such as postcards, stickers, graffiti'd
Yu-Gi-Oh!
cards, and the like.
It is also
highly likely
that we will add much more, as well as tailoring the package to each Board Member. (if we know you from having hung out in the discord server and stuff!)
Also an ever more special super exclusive fancy role in the PoG Discord server:

"Board Member" - It's a Cooler green!

Shout outs in the MIDDLE of episodes:

Who ARE the Queens in Queens of Games? Turns out it's you!
Note: You must be subscribed to this tier for at least 4 months of the year to receive the Care Package

Yearly package of Products and Goods

Special Role in the Discord
About Pod of Greed
Greetings Duellists,

We at the KaibaCorp sponsored podcast Pod of Greed are pleased to offer you — our faithful listneners — the investment opportunity of a lifetime. In 2020, we will be taking visionary steps in diversify our portfolio of content, and now is the chance to hop on board! Just a small investment now guarantees a 20% yearly content dividend (CD) okay okay Kaiba has probably stopped reading by now its safe to talk you guys he hasnt paid us in over 18 months of podcasting and it turns out the contract he made us sign just lets him do that please our crops are dying we cant even afford booster packs anymore please we NEED someone to pay us because it turns out NOBODY here at KaibaCorp is actually on salary

Become a patron to
Unlock 36 exclusive posts
Connect via private message
Recent posts by Pod of Greed
How it works
Get started in 2 minutes