I examine the intersection of psychology and video games.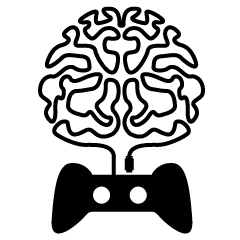 My mission is to popularize the application of psychology to creating and understanding video games. I want you to know about the psychology behind why good game design works, why people act and think as they do when they play games, and how those who market and sell games sometimes take advantage of psychological quirks.
To do this, I write articles and produce podcasts. Kicking a buck or three my way on Patreon will help cover the costs of doing those things, such as software, hosting, and access to scholarly articles. It will also keep the podcasts and articles coming on a regular schedule.
How This Site Is Different
Rather than being another gaming review or opinion site, Psychology of Games has a few principles that set it apart.
1. Based on Research
– I don't put up blustering opinion pieces, top 10 lists, or other clickbait. Every piece of content here references scientific research about psychology and neighboring fields, usually found in scientific journals. They take time to put together. What I try to do is make that research accessible to potentially anyone and figure out what it has to say or suggest about game design and player psychology. I'll leave the p values and F statistics out, but I will always provide citations where you find them if you want. Similarly, my podcasts feature interviews with researchers, consultants, game designers, and other experts.
2. Straddling the line between entertainment and scholarship
– Let's not forget, though, that this is about video games. And video games are usually about fun and entertainment. So while there are citations and references, there are also a bunch of stupid jokes. And some funny ones. See if you can tell which are which. I stay connected to gaming culture and sensibilities. I try to make sure it shows.

3. It's Free –
I create new articles and podcasts every month that are freely available to everyone who wants them. And a few that don't.