Generation 3 Pokemon (IOS & Android App Pokesnipers Crowd Sourced Community)
Pokesnipers Pro Extreme Global (Pokemon Coords Android & IoS) & Pokesnipers Global with generation 3 Pokemon Go! Is a Crowd Sourced Pokemon Go community

PRESS RELEASE - PARIS - 9th August 2016 - 
Pokesniper.org


Greetings! 
Thanks for supporting
Pokesniper.org
project!
Fully support generation 3 Pokemon Go!
We are a crowd-sourced Pokemon Go community with over 100000 members!
It's Legendary Week - Epic Upgrade Time!
Pokemon Go Mew Event! Catch Mew! 
Get free upgrade to next level of your pledge so for example when you donate $20 you will get $24 package and $24 the VIP package of worth of $39 (Up to $99 Angel to Titan).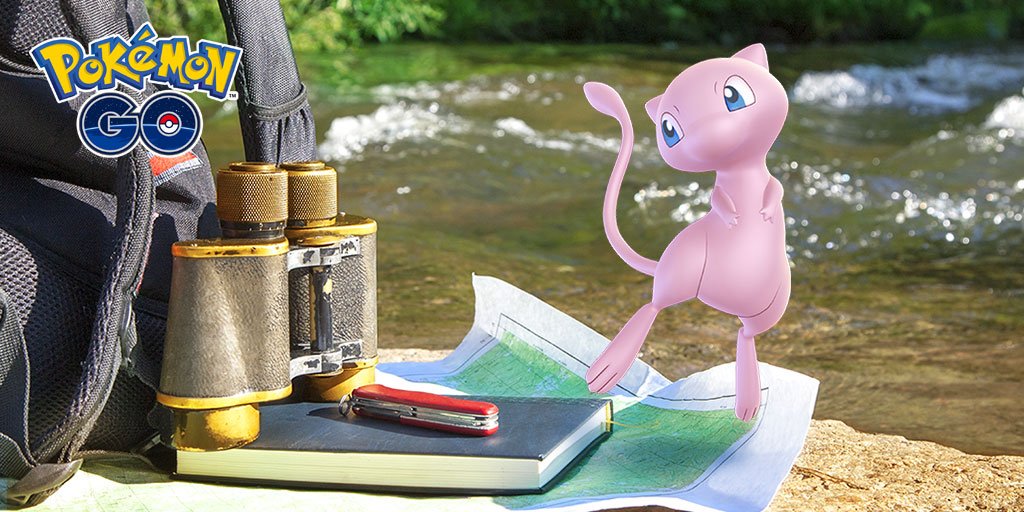 Prepare your self here for next Event with epic tools.
The more You pledge to more benefits. 
Possible Shiny Pokemons Here!

Pokesnipers Pro Extreme Edition.
Pokesnipers Pro Extreme is our next generation Legendary product where you can find more than many pokemons around the globe. This what makes Pokesnipers #1.

Legendary Features:
- Generation 3 Pokemon Go Ready.
- Many Countries.
- Global Pokemon access.
- Catch Legendary Pokemon's up to 100 IV with super advanced poke search around the globe on discord - find pokemon's by name, by coords, by distance by IV by demand all spam free.
- Beta Access to our upcoming RPG Game + Nice Gift on release . (Better gift the more you pledge).
- Access to Private Pokemon Go coords from New York, Las Vegas, New York, Seoul, Melborne and London and many others!
- Unban Service with Counter Appeal. ($24 and above package).
- Gym & Raid battles. ($24 and above package).
- Epic #1 Pokemon Go community on discord with over 100000 members and over 2000 online in real time! 
- Proven over 1 year experience with Pokemon Go! We are the King of the Hill.
- Works on PC, Mac, IoS, Android and Linux.* (Pc and Mac for auto only!).
- Pokesnipers Locally to avoid softban (play like human like).
- Catch Mewtwo and other super rare pokemons!
- Pokesnipers is #1 in its field with proven history of 95% of customer satisfaction!



You wont ever need to spend hours to find your favorite legendary pokemon!



Want Proof ? See screenshot!
Join our Legendary Pokesnipers discord with over 2000 online in real time and over 1000 donators! We are the largest discord server in world with over 100000 members!
All who donate $15 and above from will automatically get Free Upgrade to Pokesnipers Pro Extreme Edition.
Pokesnipers PRO Access!





Mini F.A.Q:
Does it support generation 3 pokemons?
Yes!
Can I pokesnipe in my town ?
Yes! We have many towns covered.
Can it help me avoid shadowban & softban ?
Yes! If you stay in same city with city sniping.
Do i need to download complex tools to use Pokesnipers Pro ?
No! It's a website where you quickly login around the world even if you travel!
Does it work on Ios and Android or any Mobile ?
Yes it work on any devices Ipad, Tablet, Linux, Ios Pokesniper Android, MAC or PC.
How can I be sure this is real ?
We have over 1000 Donators here check our donators and 100000 members on discord! We also have customer satisfaction rate at amazing 95%! <3
We are the biggest discord server in world!


All who donate $15 or more now get access to Pokesnipers Pro access today including all other tools for donators! Fully support Android & IoS mobile sniping.
Features:
- Pokesnipers pro is the first innovative Pokemon Go Players coords platform that works out of the "box" on any web-browser anywhere in the the world 24/7 on any device! Including mobiles!
- Pokesnipers pro performs with simple login system on the website. No need of any downloads anymore or hard software setup!
- Pokesnipers pro is a highly innovative product that is master handcrafted from scratch to make sure to give users ultimate experience. We've tailored each feature with you in mind and simplicity.
- Pokesnipers pro is a highly dynamic multi-tasking sniping platform where you are able to perform many tasks at once from map, coords or create your own Pokemon list in realtime.
- Pokesnipers pro is super smooth, simple yet powerful tool with programmable "searches" and notifications. It is the first innovative Pokemon Go Players coords platform where you can program your searches to find your favorite pokemon.
- Pokesnipers pro provides "Pokemons on Demand" - an intelligent way to search Pokemons that notifies you about the Pokemons' location in your area.
- Pokesnipers pro swiftly provides all Pokemons around 70 countries in real time!
New Check "Titan" & "Supreme" - Ultimate Support Rank and legendary benefits!Generation 3 Pokemons fully support (Gen3) !!!
Pokemon Coords on Demand!
For the first time you can now get Coords on Demand and subscribe to any of your favorite Pokemons and you will get the coords delivered directly to you. Also you can now request Candy's also!
Looking for Mewtwo Ditto, Lapras, Dragonite 100IV pokemons ? Generation 3 ? we now have special coords for that.
If you already Donator: All existing Donators will get Pokesniper Pro for FREE! as long Donators still pledge! We Welcome Former (Old) Donators can return for 11$ and get Pokesniper Pro!
Is it possible to get access to Premium pokesnipers?
Yes! with Pokesniper Pro Extreme - Champion $24 or higher rank. Add reward as shown on this page to get access. This is Ultimate Package with all included and its the most recommended.
NEW: New Pokemon Pokesnipers Pro Solution Works on Android Pokesniper, iOS, Ipad, MAC and PC version.
NEW: Donate to get Exclusive 100% rare IV pokemons in realtime, spam free!
NEW: You can upgrade pledge anytime and claim your next reward, you only donate the difference! Great deal!
NEW: Is your pokemon GO account banned? softbanned? shadowban ?
We can help to get it unbanned. (Add Premium Pokemon Go Unban service add +$10.)
NEW: Access to rare pokemon 90 - 100% IV club for Donators!
Due to massive popularity Donator + Unban Service Package is now available! For just $15!
We already have 1000+ exclusive donate members! Growing fast!
We have thousands of users online daily and growing rapidly fast! Therefore we are expanding quickly and adding features for users that makes it much easier to play pokemon GO! The
pokesniper.org
project helps saving your a lot of time if you are pokemon Go player!
How it works:
Our project is crowdsourced and all information comes from the community and that's why we need you! We get coords from chats and in realtime show coordinates of rare pokemons on
pokesniper.org
Website - this makes Pokemon GO gameplay much easier and we help many thousands people catch and snipe their favorite pokemons they are looking for instantly. We also develop and cooperate with other 3rd party applications so it can be automatic and much easier gameplay experience.
What you get as reward:
Fully support Generation 3 Pokemons discord coords (Gen3 coords) !!!
Can't find your rare pokemon ?
- Exclusive level IV 100% rare pokemons coords only for Donators in real time spam free!
- Private city Pokemon sniping including London, Melborne and New York and many other towns!
- No chatters and spammers in chat, cluster free coords
- Generation 3 Pokemons including Mewtwo, Unown, Tyranitar and super rare.
- Exclusive level IV 90-100% rare pokemons coords!
- Exclusive Discord chat group and colors!
- Secret donator chat!
- Pokemon GO account banned? softbanned? shadowban ?
( We can help to unban pokemon GO account (Add $10 to reward.)
- 1:1 Support
- Pokesnipers Pro tool (Works on Ios, Android, Tablet, Ipad, PC, Mac, Linux out of the box).
- Pokesnipers
- Beta features
- Possible Automatic gameplay (Pc and MAC only* for $24 and above.) 
- Works on IoS (Apple), Mobile Android, MAC and PC.
What we need:
As we need to add constant servers and features to run
pokesniper.org
project, we'd appreciate support that keeps it alive and helps many other Pokemon Go Pokesnipers gamers! We have already 10 servers running the project! We are helping thousands of users with our crowdsourced project!
For proof and verification we have many thousands users online!
Biggest discord server in the world with 110000+ members!
Discord: 2500 online on live chat here:
Discord Chat
- we are the most active Pokemon go community in world.
Twitter over 6500 followers here:
https://twitter.com/pokesnipe
Facebook:
http://www.facebook.com/pokesnipers/
(19000 followers).
1000+ loyal donators!
You can support us with a few coins - becoming a patron - we will be grateful and give it all back to the community by creating the best way you can catch rare pokemons!
Pokesniper.org
-
snipe it quickly!
We are giving it all back to the community!
Become a patron now to get your reward!
We are constantly growing!
Thanks for your support!
Official website
http://pokesniper.org
Team
Donations 
All donations & rewards is free will or free gifts.
UPDATE
Support Android and IoS pokesnipers Mobile.
Fully support MAC pokesnipers (Apple) and Windows and Linux now!
100% Rare pokemons including Generation 3 Ready for Donators only.
Terms of Use

Risks & Termination: There is always risks involved, we have happiness rate 95% with thousands of happy donators past year. We do our best to make you a great experience on Pokesnipers. So please be patient with everything to get setup, we will help you out. If you cancel, downgrade your reward service your access will have right to terminate instantly. (We are not responsible for downtime, server down or program or tools not working or any kind of terminations.) We do not refund in general as all donations is free will. All info provided is crowd-sourced by community. By pledging or donating you agree you are donating for a good cause to support our community. We cannot be held responsible anything because all donations and rewards is free will. *Whats included in pokemon unban service? If your account banned and you use pokemon go unban service* (counter appeal) also shadowban there is no guarantee it will work, but its a possible 1 attempt to get unbanned.