Popmuzik
is creating the music blog popmuzik.se
Select a membership level
A bit of pop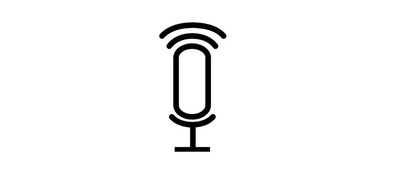 You like Popmuzik and primarily want to help the site with a contribution each month. 

PR - Solo
This tier is made for artists, record companies and PR.
It's a way to contribute to Popmuzik as a Patreon member and makes it possible for you to submit a song directly to the blog.

If you use tier PR Solo you can submit 1 song each month and at the same time support the blog. When submitting a song you will get a respond if I like the song or not. In that way you know if the song will be used in the blog or not and you can plan your release accordingly.

As a member of Popmuzik here at Patreon you make it possible for the blog to evolve.

Thank you.
Even more pop
You enjoy Popmuzik each day. You follow the curated playlists and podcasts and love it! You want to contribute so that you can continue to find great music at one place. 
About
Hej.
Jag heter
Johan Alexed
och driver musikbloggen 
Popmuzik
.
Bloggen uppdateras dagligen med nya musiktips varvat med intervjuer och spellistor för Spotify och Apple Music. Fokus har alltid legat på att lyfta fram nya artister, men även att tipsa om ny musik från redan etablerade. Ett bra ställe att upptäcka ny popmusik på helt enkelt.
Det roliga med Popmuzik är att jag märker att bloggen verkligen skapar möjligheter för artister att nå ut med sin musik till en bredare publik. Något som känns ännu viktigare idag när så många kan släppa musik på egen hand och risken att försvinna i bruset är stort.
🎧
Det svåra med att ha en oberoende blogg är att den inte har den ekonomiska styrka som egentligen behövs för att driva bloggen på heltid. Att dagligen sitta och lyssna igenom och välja ut låtar som kommer in till bloggen (och tro mig, det kommer många varje dygn). 
Till det försöker jag ständigt utveckla bloggen och har bland annat startat en intervjupodd där jag bjuder hem artister där de får berätta mer fritt om sig själva och sin musik. Jag uppdaterar dagligen spellistor för Apple Music och Spotify så du alltid hittar ny musik när du vill lyssna. Med andra ord, saker som sätter musiken och artisten i fokus, samtidigt som det gör bloggen lite mer unik.
🎧
Med lite hjälp från dig skulle bloggen kunna utvecklas ännu mer och fortsätta vara en viktig och stabil plattform för musiker i Sverige, där deras låtar kan bli hörda och deras historier berättas. Du väljer självklart hur mycket du vill bidra med - från $1 i månaden - och kan när du vill avsluta ditt bidrag.
Tack för ditt stöd.
By becoming a patron, you'll instantly unlock access to 23 exclusive posts
By becoming a patron, you'll instantly unlock access to 23 exclusive posts