00194 Kayak Bass Fish Clarrie Hall Dam Andysfishing Fishing Video Spinnerbait
I just love Kayak fishing for Bass out of my 'Bass Kayak'. The second video from my trip south with the Kayak. Fishing Clarrie Hall Dam in Northern NSW. Some big Bass.
Pledge $0 or more per month
Everyone
Pledge $0.01 or more per month
Patrons Only
Here's some loose change.
$3 or more per month

∙ 17 patrons
For just $3 a month (less than a cup of coffee) you can help me make more video's.  I want to create more interesting and adventurous video's, but I need your support, because camera's aren't cheap and fuel isn't free.  I hope to keep making video's for you for many years.
I'd like to help more.
$9 or more per month

∙ 18 patrons
For $9 a month you will really be helping me make some great video's, I will take you to places that one day you might go to and fish, maybe even stand in the same spot I've caught fish. I am in the process of designing a range of Andy's Fishing apparel that I will sell, but also send to 12 month contributors in this tier.
U ❤️ videos & contribute to film cost.
$20 or more per month

∙ 0 patrons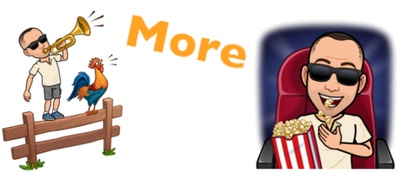 First of all you will get a nice warm fuzzy feeling in your heart.  Once I start selling my shirts, hoodies, etc, you will receive one for free after 6 months of support.
You are a very big fan and want me to create longer overnight videos.
$50 or more per month

∙ 0 patrons
Ok, you will be one of my biggest fans.  I am trying to start a live Q&A where you can ask me questions that I will answer in real time.  Also once I start selling my shirts, hoodies, etc.  You will receive one free of charge.