Here it is. BAM! And you say "Gawd Damn!" (Or you don't.)
I'm back with the First Friday of June content, YOUR Maltese Jordans - episode 2.
Much to get into here, a bit of talk on what the plans and schedule will be, the question of if you need story so far business at the start of these (and if you'd like to help with that), and not much more other than pure, WORD UP content.
Here's the Squeaky Clean awesome cover preview of the work Jerry Scullion is doing for this title. 
[Note: reserve your image of the actual Maltese for when we get to that part of the book.] 
For now, heeeeeerrrrrrreeeeee's Jerry's!
Pledge $0 or more per month
Everyone
Pledge $0.01 or more per month
Patrons Only
Tip Jar
$1 or more per month

∙ 6 patrons
My appreciation and thanks! You're a part of helping me do what I do.
Semi-regular Update episodes plus interviews and other cool stuff.
Official inclusion in the Thank You page of THE MALTESE JORDANS - coming summer 2018.
New Audio and Reader
$3 or more per month

∙ 22 patrons
New serialized audio fiction mp3s -- at least once every three weeks. Currently releasing: THE MALTESE JORDANS!
Regular releases of remastered podcast novels. Current release: IN BROAD DAYLIGHT.
Serialized "reader" episodes of my newest work in text format: THE MALTESE JORDANS for Kindle, Nook, and iBooks.
Plus all previous rewards.
New Jack Palms and Office Hours!
$5 or more per month

∙ 23 patrons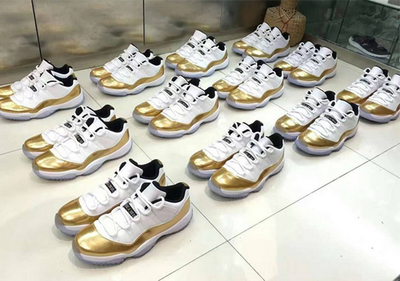 All Recorded Office Hours - Lots of useful Craft discussions in Audio and Video versions
New fiction every 2-3 weeks!
Plus all previous rewards.
Accountability Phase
$15 or more per month

∙ 5 patrons
Writer, this one is for you. 
You make the choice: get on the bus and I'll help you reach your goals.
Like your gym membership at fifty cents a day--less then a quarter cup of coffee--this is your reminder to keep writing regularly and to check in with me with word count updates.  
Class content in audio for you to go through on your own.
Invitations to monthly Office Hours. Come hang!
Past recorded office hours to catch up on and learn from all our prior meetings. Audio and video episodes to choose from. 
Plus all previous rewards.
Holla at your boy!
$25 or more per month

∙ 4 patrons
Beta-Read a story or partial novel at least once a year.
Personalized video message OR I will personally call you on the phone to thank you (after three months)
Occasional group video hangouts to discuss my work, process, progress, upcoming projects, etc.
Plus all previous rewards
Book Collector -- Signed copies!
$40 or more per month

∙ 0 of 15 patrons
All the previous rewards AND I call to thank you, AND...
Semi-annual choice of one signed copy of my books every six months. (You pay for delivery only if you're outside the US.) 
You'll also have first dibs to purchase new signed copies as you desire. 
Study with Seth
$50 or more per month

∙ 0 of 10 patrons
High end teaching. Did you know I teach creative writing at Harvard and Stanford? I do. And here's your chance to get special creative writing lessons geared to you and your progress, delivered at your own pace.
I will read and respond to your writing assignments as you go along (500 words per assignment).
Plus all previous rewards
Study with Seth PLUS / Guest on the Show
$75 or more per month

∙ 0 of 20 patrons
Bi-weekly creative writing assignments (or go at your own pace).
I will read and respond to your work (up to 2,500 words per month).
OR We'll get you on the Podcast as a guest!
Plus all previous rewards
Executive Producer and Beta-reader
$100 or more per month

∙ 2 of 4 patrons
Yo! This one is where you get to read the full book I'll be working on--in the version (as it changes) that I'll be using to draw my weekly podcasts from. 
You get the PRE-preview looks at the whole thing. Unpolished, uncut, unrefined, unrecorded. YOU get direct access to the whole process, enchilada and all. 
You'll also have my ear if you'd like to give me comments about it. 
Plus all previous rewards