Bonus material, queue jump and Skype lottery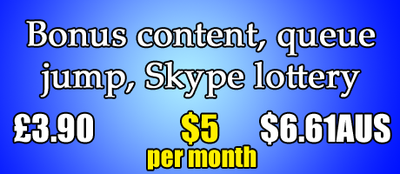 This is where the rewards get interesting!
· Access to all the bonus content hosted here (including article extensions);
· A pass to the front of the question queue (normally 20-30 questions long);
· Access to private support group.
AND entry into the Skype lottery- where every week a patron gets picked at random to have a private Skype session!