Dumbledore's Army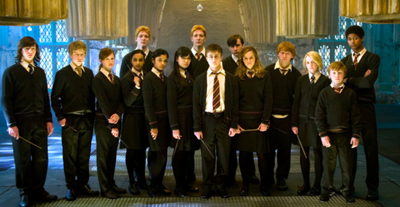 Welcome to the army! You're helping us reach our goals, and to thank you, you'll receive the above benefits plus:
New! Exclusive Facebook Group: Much like Dumbledore's Army, we have a need for our own Room of Requirement. Talk Potter all day, all night with the hosts and fellow patrons on Facebook! This group will be the most efficient way to interact with our close-knit community. Patrons will receive an invite from us to join the group.


Discussion Topic: You can control the direction of discussion and don't need a wand to do it! Each episode we'll choose a topic suggested by members of the Order of the Phoenix to talk about on the show, OR we'll pose a question just to members of this level and read your answers live on air! 


A Physical Gift: From 2018 onward we're mailing a gift each year to our Patrons who've been pledging for at least six months! In 2016 we sent out signed album art, and in 2018 we sent out house-colored coffee mugs ("No Latte Is Safe"!).


Bonus MuggleCast: Each month we'll release two additional pieces of MuggleCast exclusively on Patreon. These will be a mix of bloopers, extended conversations, and/or additional segments (like games, analysis, etc).
Slug Club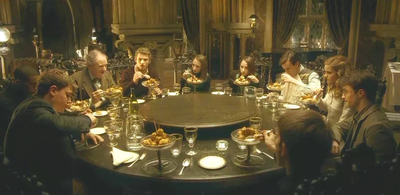 A toast to MuggleCast's brightest and best! Thank you for being a top supporter. We welcome you with open arms to the Slug Club  -- You're helping the show expand to new levels.
For pledging at this level you'll receive all of the above benefits, plus the following brand new features:

New! Monthly Meeting: "A toast, to Hogwarts' brightest and best!" Andrew, Micah, and Eric will be hosting a Google Hangout once a month prior to recording a new episode. Slug Club members can join us (on video!) to chat about ~whatever~.

Co-host MuggleCast: For the first time ever, we're bringing listeners on to the show for full episodes. If you pledge at this level you will be invited to be a co-host in the future! We'll be randomly selecting each co-host and promise to get on everyone who applies. If you're not comfortable being on the show for the full episode, we'd be happy to involve you in a different way.


Monthly Wizarding World giveaway: The Gringotts vaults are opening and you're going to benefit! All $10 Patrons will be automatically entered into a giveaway each month where Funkos and other Harry Potter /Fantastic Beasts merchandise will be up for grabs.