Prof. Randall 
is creating a website, videos, books related to race, racism and the law.
Okan dola ISAA!
You're officially a
Okan dola ISAA! 
(one dollar patron)!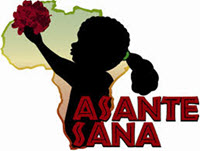 You will:
receive one very thankful virtual flowers
be acknowledged as an ISAA (Patron) on "Race, Racism and the Law!"
Vote on polls regarding content; ie which articles to post.
have access to patreon-only materials.
Patreon is a membership platform that makes it easy for artists/creators to get paid.