Eric Walberg on Jerusalem/al-Quds, his trip to Tehran, and more
Eric Walberg
joins us to discuss his articles on
Jerusalem
and
Recent Demos in Iran
. Eric also explains why he converted to Islam (from Marxism), and why Abraham Lincoln was a war criminal not a hero. We discuss the question of why psychopaths rise to the top of power hierarchies (or why power turns people into psychopaths); the history of incidents that nearly triggered nuclear wars; why many otherwise excellent critics of empire won't discuss 9/11 or Zionist power (Eric says "most people have been castrated in our society"); whether the rising Chinese hegemon will be kinder and gentler than the falling American hegemon; and whether the real hegemon may not be any particular country, but rather the capitalist system that exists independently of its bases in particular nations.
Pledge $0 or more per month
Everyone
Pledge $0.01 or more per month
Patrons Only
Subscriber
$4 or more per month

∙ 68 patrons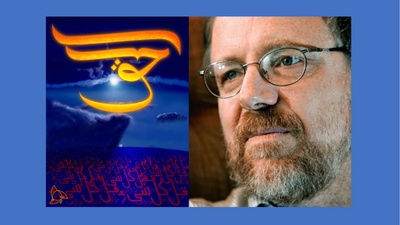 Radio podcast subcriber! Early access, downloads. You get ALL shows I make, as soon as I make them. And your support helps me continue doing
False Flag Weekly News
.
Sustainer
$10 or more per month

∙ 22 patrons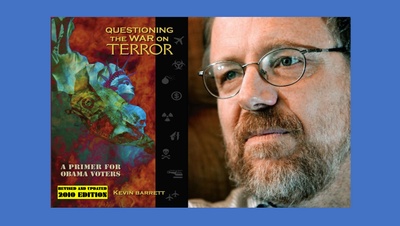 Immediate access to ALL my shows/podcasts PLUS free book autographs. Pay the same price as on Amazon, including shipping, and I'll send you a personally autographed copy of any book I've authored or edited. Become a sustainer, then
email me
 about the book!
Free Book
$20 or more per month

∙ 3 patrons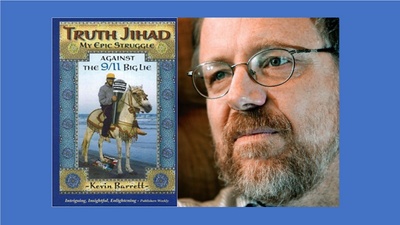 All of the above benefits, PLUS I'll send you a free personally autographed copy of my book Truth Jihad (to USA addresses only). It's my way of thanking you for making this work possible. 
Free book from False Flag Trilogy
$30 or more per month

∙ 3 patrons
All the benefits, plus: Choose any one of the three books at
http://FalseFlagTrilogy.blogspot.com
 . Then email me at DrKevinBarrett(at)yahoo[dot]com to tell me which book you want and I will have it shipped to you. (Most international addresses OK.)
Free False Flag Trilogy
$50 or more per month

∙ 2 patrons