Greg Felton: "Parkland shooting exposes the terrible power and appeal of sacred violence"
Canadian journalist Greg Felton, author of
The Host and the Parasite
, writes: 
"A media narrative of a mass shooting generates quasi-religious loyalty for three main reasons. First, it gives people what they want: a patsy and moral reassurance. Once the patsy is identified and either killed or captured, the narrative then acts as a form of catharsis by providing closure, commiseration and reassurance. People accept it because they want to.
"Second, a media narrative is championed by political interests that 'decouple' the narrative from its putative cause so that it takes on a life of its own. The narrative then becomes its own justification. The shooting, once a horrific crime, becomes a de facto positive event, an act of sacred violence that justifies the existence of the political crusade.
"Third, loyalty is magnified when converts, attracted by the political crusade, self-identify with its black-and-white morality and help stifle dissent. Typical is the resort to tired, risible epithets like 'conspiracy theory,' 'Putin apologist,' 'Russian bot,' and the caricaturing of critics as right-wing kooks and disinformants."
Is Greg Felton right? In this interview we agree on some things and argue heatedly about others. Listen and make up your own mind!
Pledge $0 or more per month
Everyone
Pledge $0.01 or more per month
Patrons Only
Subscriber
$4 or more per month

∙ 68 patrons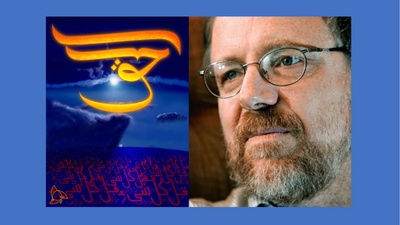 Radio podcast subcriber! Early access, downloads. You get ALL shows I make, as soon as I make them. And your support helps me continue doing
False Flag Weekly News
.
Sustainer
$10 or more per month

∙ 22 patrons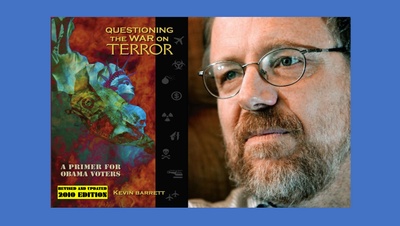 Immediate access to ALL my shows/podcasts PLUS free book autographs. Pay the same price as on Amazon, including shipping, and I'll send you a personally autographed copy of any book I've authored or edited. Become a sustainer, then
email me
 about the book!
Free Book
$20 or more per month

∙ 3 patrons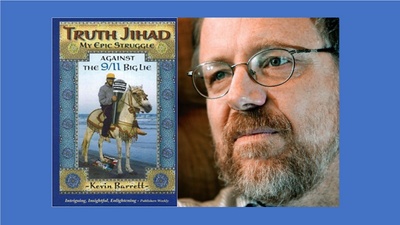 All of the above benefits, PLUS I'll send you a free personally autographed copy of my book Truth Jihad (to USA addresses only). It's my way of thanking you for making this work possible. 
Free book from False Flag Trilogy
$30 or more per month

∙ 3 patrons
All the benefits, plus: Choose any one of the three books at
http://FalseFlagTrilogy.blogspot.com
 . Then email me at DrKevinBarrett(at)yahoo[dot]com to tell me which book you want and I will have it shipped to you. (Most international addresses OK.)
Free False Flag Trilogy
$50 or more per month

∙ 2 patrons