Gordon Duff explains why Facebook has BANNED Veterans Today!
First hour: Gordon Duff,
Senior Editor of
Veterans Today
, joins us to discuss Facebook's outrageous decision to completely ban all links to VT articles—and to remove all past posts (millions of them) including a VT link.  Are Zuckerberg and his Israeli handlers retaliating for
VT's exposé of the Syrian chemical weapons false flag
? In response, I am posting Gordon's article in its entirety
HERE
. PLEASE SHARE THIS ON FACEBOOK!!!!!!!
Second hour: PhD historian James Hufferd of 911Grassroots.orgjoins us to discuss the pushback against alternative media. Trump fan Rolf Lindgren calls in and argues that Trump is destroying the deep state controlled MSM and paving the way for a truly libertarian Rand Paul presidency. Neither guest seems to understand the extent to which Trump emerged from the world of organized crime, and is carrying out the policies of his masters. (Update: During the course of this live show, we learn that Trump has just announced that he is bombing Syria.)
Pledge $0 or more per month
Everyone
Pledge $0.01 or more per month
Patrons Only
Subscriber
$4 or more per month

∙ 68 patrons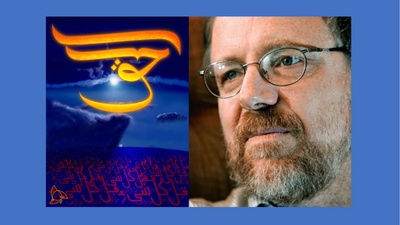 Radio podcast subcriber! Early access, downloads. You get ALL shows I make, as soon as I make them. And your support helps me continue doing
False Flag Weekly News
.
Sustainer
$10 or more per month

∙ 22 patrons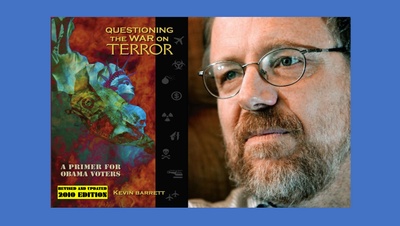 Immediate access to ALL my shows/podcasts PLUS free book autographs. Pay the same price as on Amazon, including shipping, and I'll send you a personally autographed copy of any book I've authored or edited. Become a sustainer, then
email me
 about the book!
Free Book
$20 or more per month

∙ 3 patrons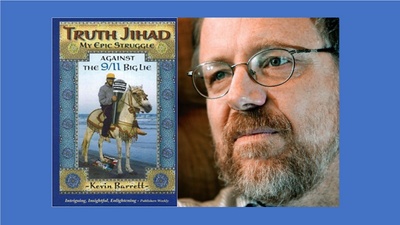 All of the above benefits, PLUS I'll send you a free personally autographed copy of my book Truth Jihad (to USA addresses only). It's my way of thanking you for making this work possible. 
Free book from False Flag Trilogy
$30 or more per month

∙ 3 patrons
All the benefits, plus: Choose any one of the three books at
http://FalseFlagTrilogy.blogspot.com
 . Then email me at DrKevinBarrett(at)yahoo[dot]com to tell me which book you want and I will have it shipped to you. (Most international addresses OK.)
Free False Flag Trilogy
$50 or more per month

∙ 2 patrons