Lynx Painting Reference Photo - amazing eyes!
Gold Reward
$20 or more per month

∙ 15 patrons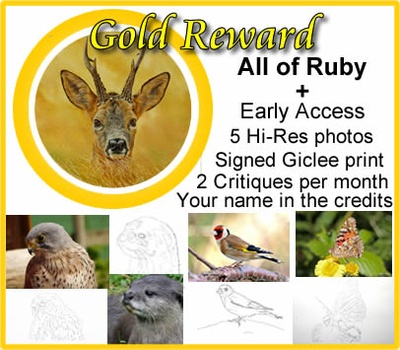 All above PLUS 5 Hi-Res Photos, Giclee Print and 2 Critiques
$20 gives you instant access to 
All of the $5 & $10 content 
5 Hi-Res photos per month for your own projects. 
Every 4 months at this level I will send you a signed Giclee print of my choice.
2 detailed critiques per month.
Your name will be mentioned, as a thank you, in the credits of any videos I make this month.