212: Deconstructing Prairie BOMB
Episode 212 – This week on the, we're breaking down the
BOMB!
Prairie Artisan Ales' massively awesome stout called, BOMB! is well known for its high ABV and deliciously vanilla and coffee flavors. They decided to break down the individual ingredients and put them into separate beers, allowing the drinker to see what BOMB! would be like if it had just those ingredients. Pretty rad!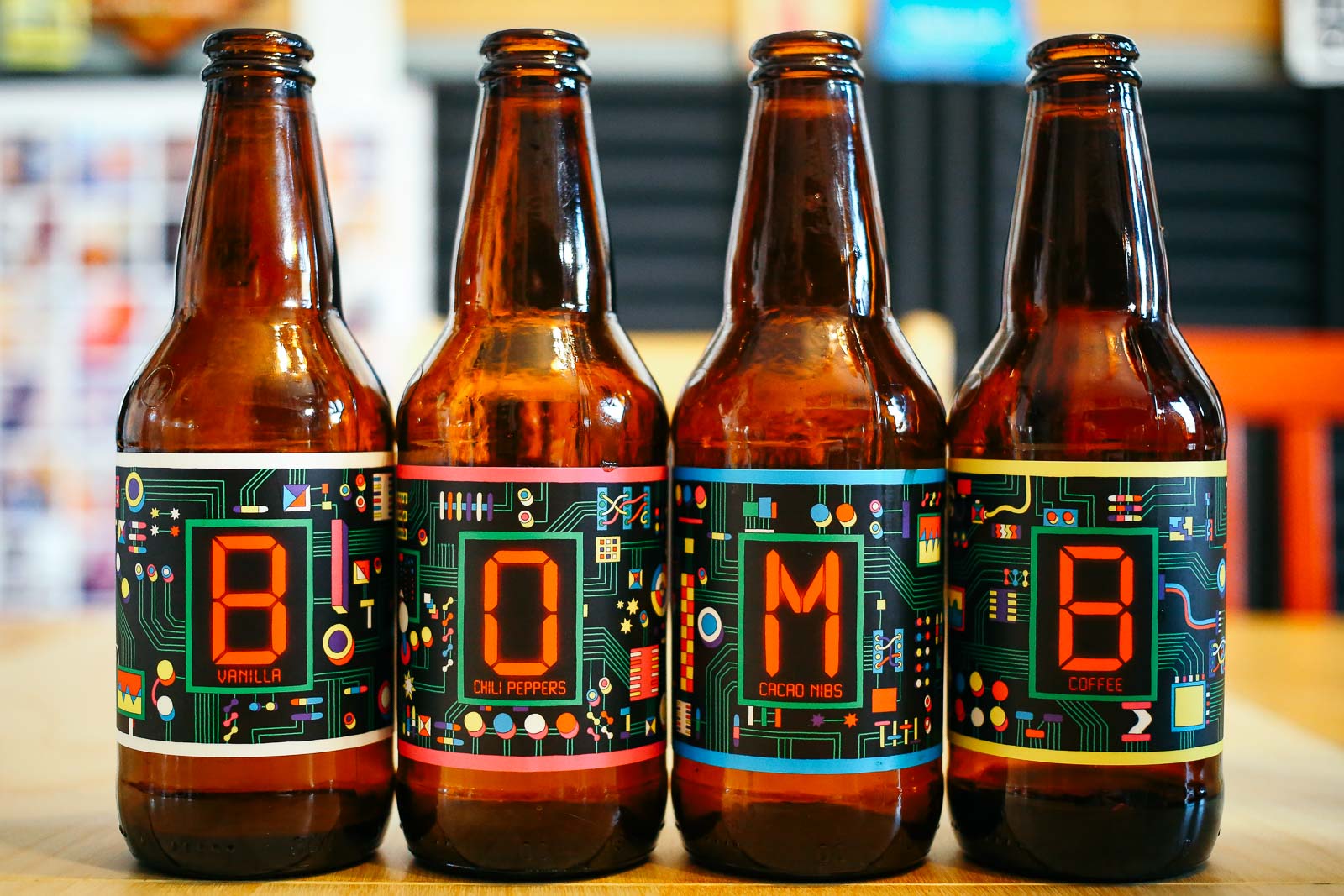 Pick up a four pack and check it out. You can then do your own custom blends to see what BOMB! could be like if you blended it your way. Pretty fun!
BREW THE SHIT OUT OF IT.
Watch the episode on YouTube: https://youtu.be/83uYMScezI8
Episode Chapters:
00:00: Support Four Brewers on Patreon!
00:09: Theme Music
00:18: Begin Show
00:33: Prairie Artisan Ales BOMB Deconstructed
03:12: Deconstructed Bomb! Vanilla – Prairie Artisan Ales
08:20: Deconstructed Bomb! Chili Peppers – Prairie Artisan Ales
10:38: Deconstructed Bomb! Cacao Nibs – Prairie Artisan Ales
12:49: Deconstructed Bomb! Coffee – Prairie Artisan Ales
20:18: The BOMB Coovee
20:44: Four Brewers on YouTube!
Beers from this week's episode:
Deconstructed Bomb! Vanilla – Prairie Artisan Ales
Deconstructed Bomb! Chili Peppers – Prairie Artisan Ales
Deconstructed Bomb! Cacao Nibs – Prairie Artisan Ales
Deconstructed Bomb! Coffee – Prairie Artisan Ales
Direct audio: MP3
Subscribe: RSS | Apple Podcasts | Google Play Music | Stitcher | YouTube | Twitch
Support The Show: Patreon | PayPal Donation
Social Media: Facebook | Twitter | Instagram | tumblr | Flickr | Snapchat | Anchor.fm
Email Four Brewers: [email protected]
Theme Song: The Sleeping Sea King
Become a patron to
Unlock 54 exclusive posts
Connect via private message