New Game Announcement: Cats Fly Helicopters
Cats Fly Helicopters is about creatively completing jobs with your homebuilt helicopters in a quirky simulated city of cats. Upgrade your gear while you meet the needs of residents - but try not to make a mess along the way.  
Back in the summer of 2017, we wrapped up our "Prototype Showdown", where our followers got to vote on our next game. A prototype called Taxi Copter won: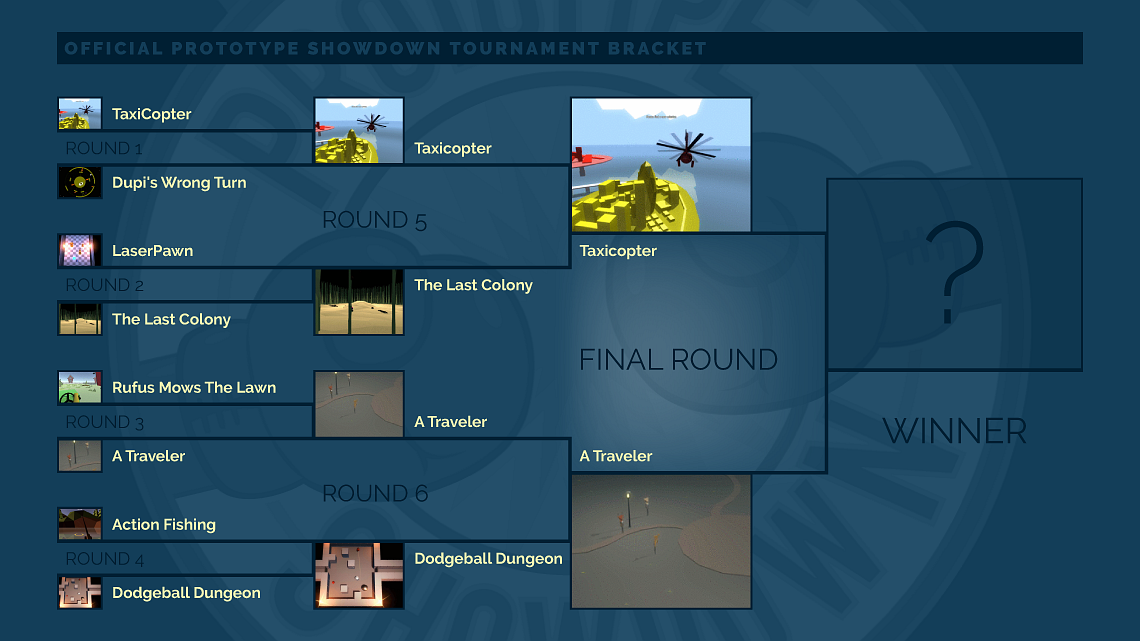 And so we set to work on making what we thought would be a 2-3 month project.  Our hope was to get it to Steam Early Access that fall, and fund ongoing development that way.
Then, we decided to add characters. 
And we brought on our aerospace engineer friend Jon Coughlin, who was really excited about making a game with sophisticated-yet-accessible helicopters.
And we decided to make it a big open world game with a realistically sized city and lots of physics, and we started daydreaming about all of the cool stuff you could do with a game about helicopters, like deliver pizzas, fight fires, and a dozen other things.
...
Long story short, the game got a lot big bigger than we had originally planned! Honestly it's probably a little insane for a small team like ours to make something of this scope: an open world, physics playground with lots of characters, physics, and activities - but we couldn't be more excited about where it's going.

What's Next: Beta Testing & Early Access
The current plan is to bring the game to Steam Early Access this summer. 

Please wishlist it here on Steam!
We just sent out the first round of beta testing keys to our $5 (and up) Patrons, and we plan to send out keys on the first of each month for the next few months, with the next round on May 1. 
We'll also be sending out some keys to a random selection of our Newsletter subscribers over the next few weeks. If you'd like a shot at getting a beta key, You can sign up on our website  (use the form at the bottom of the page.)
Have a question for us, or want to talk about the game? Jump in our Discord!
Become a patron to
Unlock 14 exclusive posts
Connect via private message