Fiction: The King of Gears and Bone
In a nation of liars, an honest man cannot rule.
Einas ein Iteme knew he wasn't a princess. That first truth provoked violence, murder and war, leaving him the heir to the throne of Ihrne—a throne he doesn't want and can't hold. How can he when he struggles to put words together, won't look courtiers in the eye and avoids people on general principle? Yet the Eyrie, even Zaishne, simply assumes Ein will find a way to become the allistic ruler he can never be.
When his brother Paide invites him to a private discussion, Ein sees a chance to voice the second truth. Paide, though, keeps secrets of his own—and doesn't seem to recognise the fate bound to him by hundreds of devouring angels.
To begin to save Paide's soul, Ein will have to learn what the world never stirred itself to teach: trust.
Contains: A genderflux, aro-ace, autistic prince seeking to rule on his own terms; a cis, allistic prince learning to be a regent instead of an heir; an allistic, trans general working to support both brothers; and the challenge of governing a kingdom while trans and disabled.
Setting: Marchverse, shortly after A Prince of the Dead and Loveless.
Length: 12, 495 words / 34 PDF pages.
Books in Series: Different in Other Ways | Their Courts of Crows | Maybe When the Bones Crumble | A Prince of the Dead | Loveless | The King of Gears and Bone 
Also available from Smashwords, Barnes and Noble, Apple Books and Kobo.   
By becoming a patron, you'll instantly unlock access to 185 exclusive posts
By becoming a patron, you'll instantly unlock access to 185 exclusive posts
Tiers
Arrows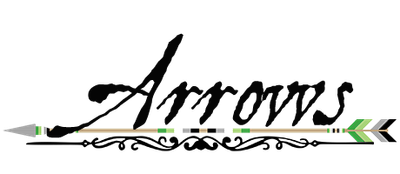 Early access to posts, articles and essays
Early access to all Hallo, Aro stories
Early access to all free Marchverse stories, serials and books
Bones, Belts and Bewitchments: a Patreon-exclusive 275 page Marchverse collection
Monthly Patreon-exclusive stories, including the series Different in Other Ways
Free Patreon-only downloads for all paid Marchverse short stories
Sneak peaks at forthcoming stories and projects 
My gratitude undimmed until the ending of the world