With Kit gone to the Greensward, Amelia March is content with her faked witchery, the ailments of her villagers and romance confined to a novel. She isn't pleased, therefore, to find her cousin darkening her doorway—her cousin with two feet, a belly, a sword of some distinction, a story, a young girl named Osprey, a beaming smile and an undying hatred for the elves. Still, Amelia thinks she can survive the chaos, at least until Kit announces a grand plan to start a school for divergent magicians…
Contains: A trans, demiromantic autistic who just wants to be alone with her cat; her trans, aromantic, autistic cousin set on upending her life; a mysterious weapon of mythical provenance; and a looming elfish threat.
Setting: Marchverse, nearly a year after Old Fashioned, many years before Certain Eldritch Artefacts. Don't try to read this without having first read Old Fashioned.
(Also, please continue to remember that Kit has a loose relationship to the concept of honesty and Amelia doesn't yet grasp this as well as she will. This also is something of a set-up for Darius's continued reflections on the College, not to mention future stories.)
Length: 7, 966 words / 19 pages. 
Books in Series: Ringbound | Absence of Language | Old Fashioned | Conception 
Also available from Smashwords, Barnes and Noble, Apple Books and Kobo.   
By becoming a patron, you'll instantly unlock access to 184 exclusive posts
By becoming a patron, you'll instantly unlock access to 184 exclusive posts
Tiers
Arrows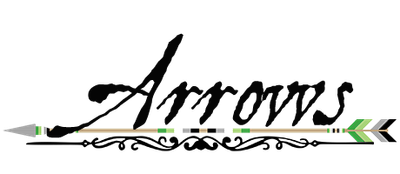 Early access to posts, articles and essays
Early access to all Hallo, Aro stories
Early access to all free Marchverse stories, serials and books
Bones, Belts and Bewitchments: a Patreon-exclusive 275 page Marchverse collection
Monthly Patreon-exclusive stories, including the series Different in Other Ways
Free Patreon-only downloads for all paid Marchverse short stories
Sneak peaks at forthcoming stories and projects 
My gratitude undimmed until the ending of the world