Released 10 days early for patrons.
Fiction: The Mundane Progression of Premortem Colloquy
After a night of revelations to her dead aunt Rosie and her living brother Esher, Mara Hill must dare another with Benjamin Lisbet. If she's truly the woman Mara hopes, surely Benjamin will be receptive to a conversation of the "I love you and want to be with you, just not romantically" sort? Surely this afternoon won't stray beyond Mara's preparations of a picnic basket, chives, rehearsed speeches and less-rumpled clothing?
Yet her months of searching for magic to refresh her fading love means there's too much she doesn't know about Benjamin. Too much Mara needs to know to hold this conversation without losing Benjamin's friendship.
Mara thought speaking of her fading love under cover of dark difficult enough ... but speaking of romance in daylight is another challenge entirely.
Contains: A sapphic, lithromantic trans witch making a misstep in the quest to build a love that honours her nature; an autistic, idemromantic schoolmarm with coeliac revealing her struggles in building romantic relationships with allistic women; and a conversation concluding in utterances of the word "when". 
Setting: Marchverse. Please don't read this without having first perused The Sorcerous Compendium of Postmortem Query.
Length:  7, 160 words / 30 PDF pages.
Stories in Series: The Sorcerous Compendium of Postmortem Query | The Mundane Progression of Premortem Colloquy | Love Spells, Rainbows and Rosie | Love is the Reckoning | Absence of Language 
Note: This story contains non-explicit references to sex and sex acts by two allosexual aromantic-spectrum women. These references are more integral to the story and their relationship than in my other pieces, in that I'm not relying on solely on mentions of sex as something these characters have or would like to have to convey their allosexuality.
By becoming a patron, you'll instantly unlock access to 183 exclusive posts
By becoming a patron, you'll instantly unlock access to 183 exclusive posts
Tiers
Arrows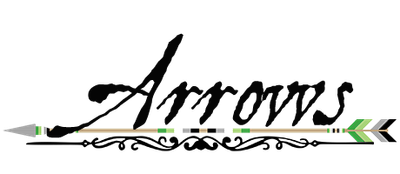 Early access to posts, articles and essays
Early access to all Hallo, Aro stories
Early access to all free Marchverse stories, serials and books
Bones, Belts and Bewitchments: a Patreon-exclusive 275 page Marchverse collection
Monthly Patreon-exclusive stories, including the series Different in Other Ways
Free Patreon-only downloads for all paid Marchverse short stories
Sneak peaks at forthcoming stories and projects 
My gratitude undimmed until the ending of the world