2020 State of the Wedding Photography Industry // the annual report
www.stateoftheindustry.photo ← share w/ this link
45-page report derived 1,156 surveyed photographers worldwide (not just patrons)
Topics include: 
Profession
Prices
Deliverables
Trends & Strategies
Clients 
Growth
Gear 
This 2020 report is freely available thanks to the support of my patrons. 
Please, share it and discuss it far and wide. The more respondents we have from one year to the next... the more helpful this data becomes. 
Download 2020 State of the Industry PDF
Download 2019 State of the Industry PDF
1,100+ photographers from all over the world responded to the comprehensive state of the industry survey from Jan-Feb of 2020. That's a meaningful number of people from which you can actually start to draw informed conclusions.
Then (as you all know) Covid-19 hit. 
I worked so hard to reach my goal of 1,000 photographers to respond so that we could all benefit from meaningful insight using real data, and not just our anecdotal observations.
This data being pre-covid might make this some of the most valuable data I could have ever collected. It's actually sort of tricky to look at a set of numbers from a single year and draw complex conclusions, but we can now begin to draw trendlines. 
The real value comes from comparing the state of one year to the next. The entire point is making this an ongoing project so that we can identify trend lines over time. Yes, it's helpful to see a static set of data like this:
Or data like this:
Or this:
But the solid gold will come once we have 3-4 years of data to compare against itself.
What better data to compare against then the exact time before COVID-19 hit?
That's not to say we can't take each year's data and compare it against itself in ways that are meaningful. I'm including the (anonymized) raw data so you can do just that.
Huge thank you to your fellow patron supporter Jason over at jasonswitzerphotography.com for putting together a few interesting cuts of the data!
Geography is a huge part of identifying which data is most relevant to you, and it really requires a spreadsheet review to do that. I'm going to make a patreon exclusive tutorial video early next month that actually walks through how to explore the raw data and draw your own conclusions, but it's here for you to start on that now if you're curious.
My hope is that next year I'll have the budget to invest in an interactive dashboard on a dedicated website so that it's easier for non-data inclined people to play around and reach their own conclusions. 
Thank you so much for your support; just being here is such a huge help. Patrons make projects like this possible. I would not have the time or resources to invest in something like this if it weren't for you, and believe me... our industry absolutely needs an impartial report like this year over year.
If, like me, you have some new free time on your hands, I'd love for you to review it and let's start a conversation about what this means. Share what aspects you find most interesting, or have questions about. Give me feedback for next year. I want to hear from you. 
Discuss in the comments, or over in the group forum! 
www.stateoftheindustry.photo ← share w/ this link
////////////////////////////////// Find more posts! //////////////////////////////////
Sort by keyword (also use the tags below this video)
Comment below!
Get more from Sam Hurd
Unlock 506 exclusive posts
Connect via private message
Tiers
Epic Patron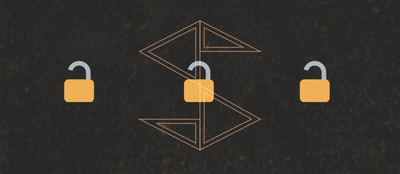 Patron-only content (deconstructions & tutorials, etc)

Select full client galleries & workshop lessons

Post-processing breakdowns of my favorite images

Early access episodes of the epic podcast

Connect with other patrons in the community
Ongoing insight and discussion about specifics of editing, marketing, branding, equip reviews, and advanced shooting techniques. All this content is exclusive and/or early access before (if ever) it hits social media or my website.
The Epic Workshop // Online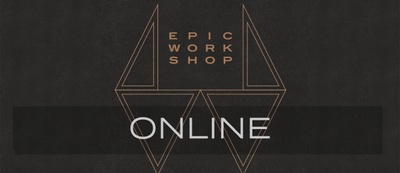 Access to everything in the $12 tier+

You OPT IN to receiving text messages from Insight.photo

The Adobe Edition of Gainstage (my current editing preset)

Imagen Editing Profile I trained with 30,000 edited raw files

6 long-form video sessions totaling 10 hours of content

Session 1 - Business & Client Experience

Session 2 - All Things Technical

Session 3 - Shoot Prep // Composition // Posing // 5 L's

Session 4 - All Things Branding

Session 5 - The Full Client Session BTS

Session 6 - Workflow & Editing
If you want to binge on content overload, then this is a good tier to start with. Read reviews from previous workshop attendees here: https://bit.ly/2R8Cj9Y
Mentoring & 2nd Shooting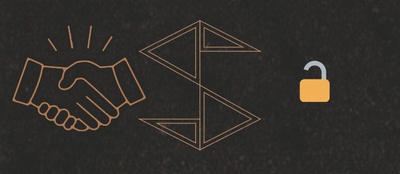 2 Mentoring Sessions/month (up to 2 hours each)

Open invitation to shoot alongside me for any weddings I photograph in the month you're actively pledged.

Pre-wedding mentoring about equipment and strategy.

Gain real-world wedding experience and build a real wedding portfolio.

Possible direct referral to clients that inquire about dates I'm already booked so you can book them on your own, but this is not a guarantee - just a bonus if it works out.

Everything in all other tiers is included.