7.2 LoonToons Live #4 (Wednesday / 10am EDT)
<< 7.1 Monday Family Story  | CLUBHOUSE | 7.3 Library Takeover! >>
<< Live-Draw #3 | LOONTOONS | Live-Draw #5 >>   
Loons & Lead
Now we come to the heart of the LoonToons project -- Warning PEOPLE about the dangerous effects of LEAD on the health of the LOON population!  
Today we'll draw some people (bean-folk, really) fishing at our loons' lake...
And show how using lead-based fishing gear can be disastrous to the loons.  
Here in New Hampshire, the data shows that lead has a HUGE impact on loons --
LPC shares this graph of "documented loon mortalities in New Hampshire":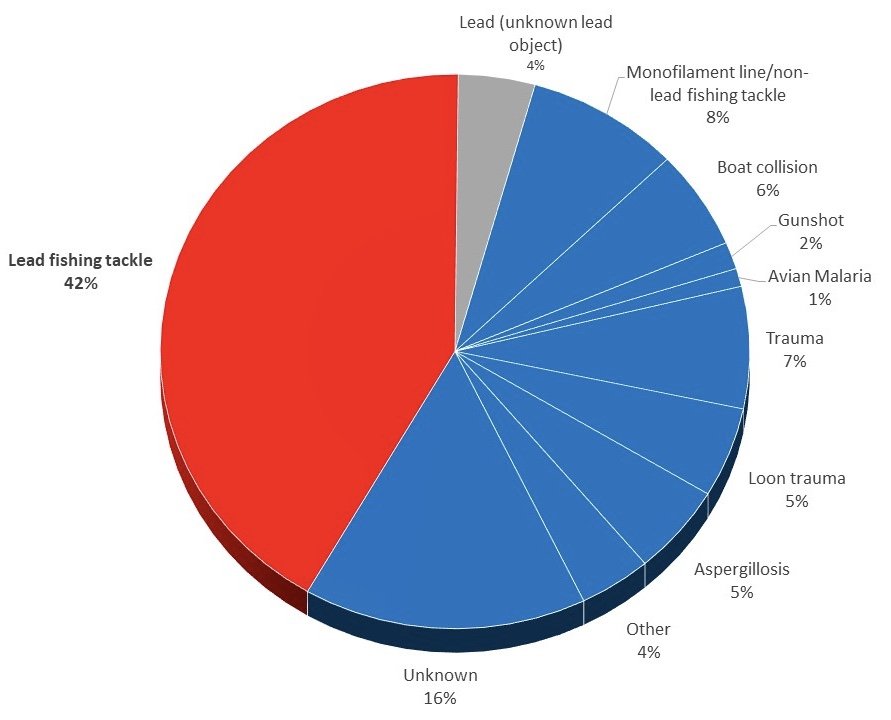 Ingested lead accounts for nearly 1/2 of all documented loon deaths!  
DRAWING YOUR OWN: 
For more about the various dangers faced by our loon families, see:  
Loon.org: "Threats to Loons" >>  
From that list, you can choose a threat that interests you.  
Then, draw your own 4-panel story about how your threat impacts loons (& other wildlife).
Here's a template you may want to use: 
P*I.E. your artwork, and share it with a friend...  
Do they understand the story?
Does it teach them something about loons & the environment? 
EXTRA CREDIT: 
Now try drawing a page showing a possible solution to the threat!
(We'll work on this more next week, too.)   
=================================
SCANNED ARTWORK: 
Here's the finished page (B&W printable GIF): 
Become a patron to
Unlock 391 exclusive posts
Connect via private message