Butler Basketball: Myles Tate (FR) breakdown for 2020-21
It is no secret that Butler's roster is full of newcomers for this season. Following six offseason departures, including the graduations of Kamar Baldwin and Sean McDermott, head coach LaVall Jordan has some massive holes to fill. Thankfully, though, his 2020 recruiting class represents one of the best in program history with four Top 200 commits as well as a high-ceiling forward that could develop into something special. And while this freshmen group took a bit of a hit with Scooby Johnson tearing his ACL, there are still a few guys poised to contribute from Day 1 of their collegiate careers.
Enter Myles Tate.
A lightning-quick point guard out of South Carolina, Tate looks poised to be one of Butler's most exciting newcomers for this season. Given the holes in the rotation around presumed starting guards Aaron Thompson and Jair Bolden, it's reasonable to assume that Tate will be a fierce competitor for playing time during his first season in Indianapolis. And while it is necessary to be wary of setting unrealistic expectations for freshmen, Tate fits the mold of a possible four-year star for the Dawgs. He is a confident floor-general, a superb 3-point shooter, and a hard-nosed defender. 
Additionally, he brings a winning pedigree that is unmatched by just about any other incoming freshman in the country. Tate was the consistent heartbeat of Dorman basketball for the past four years, leading them to Class 5A state titles in every single campaign. The Cavaliers were perhaps at their best during this past season; they finished 30-1 and were regarded as a Top 5 team in the nation. Tate led the team both in scoring and playmaking en route to his fourth state title. Calling him an "accomplished" high school athlete would be an understatement.
Having now poured over Dorman film for the past couple of weeks, let's take a deeper dive into his game to analyze how Tate can make an impact in Hinkle Fieldhouse. 
Most notably, Tate is a do-it-all offensive threat that can make a difference in just about any role. This is one of the things that stood out in his high school film. Tate, despite standing at just 6-foot-0 and 160 pounds, is a diverse offensive threat at the guard position, and Dorman maximized those skills. The Cavaliers used him as the primary transition attacker, a halfcourt pick-and-roll operator, a spot-up shooter, and also ran him off several screens to get looks from the perimeter. 
Tate is comfortable in all of these roles as his decision-making is quick and intelligent regardless of if he is running a pick-and-roll or curling off a screen. He plays with confidence at all times, and his scoring style should translate to the collegiate level. Tate is not just stuck with one or two go-to moves but has a bag of offensive tricks so deep it makes Santa Claus jealous. I do not doubt that he can play both on and off the ball for Butler.
Whether he is attacking off the bounce…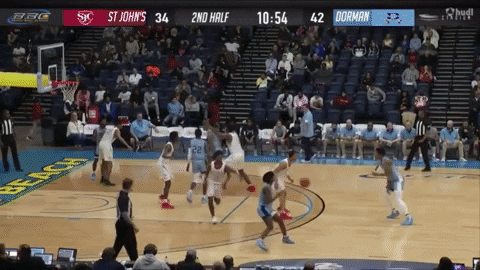 ...or running off screens (and attacking closeouts)...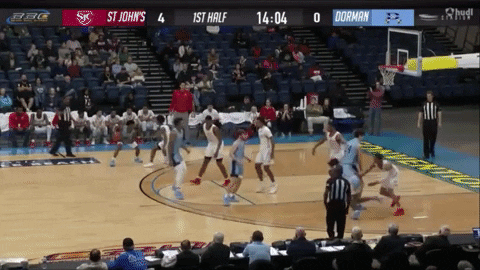 ...or showing off his range in the catch-and-shoot...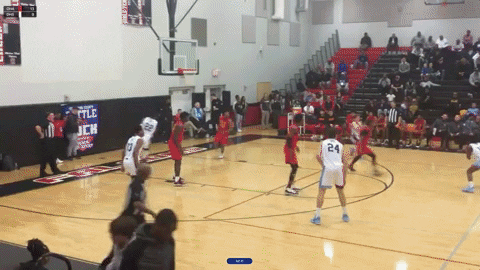 ...or making plays in transition…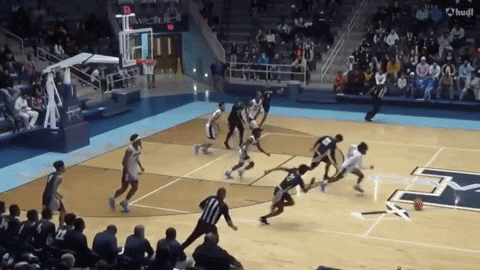 ...the guy is a flat-out dangerous offensive weapon. Tate ended his high school career as Dorman's all-time leading scorer and put together his best all-around campaign as a senior, even though he had higher scoring averages in other seasons. Not only did he lead the Cavaliers with 14.9 points per contest but did so on remarkably efficient shooting numbers. Even while launching nearly 200 total 3-point attempts for the year, he still managed to connect on 39.1% of them. He is a light-out sniper and also shot 52.2% inside the arc - with several of those attempts being from mid-range.
Given his lack of elite size, Tate needs to be creative when attacking the basket. Most notably, he makes some incredibly acrobatic reverse finishes when attacking size. If a big steps to pick him up, he does a great job maneuvering around and understands angles and spin well. He also has a nice touch on his floater. These kinds of plays are elite counters to defensive gameplans. With his array of finishing moves, he can keep help defenders guessing as to what his next attack will be.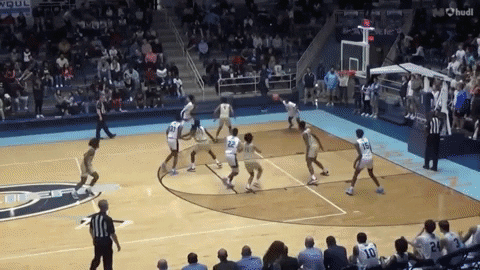 He is also not opposed to finding quick offense with his 3-point shot. If you did not pick him early in a possession, then he will let it fly, and there will be three more points on the scoreboard for his team.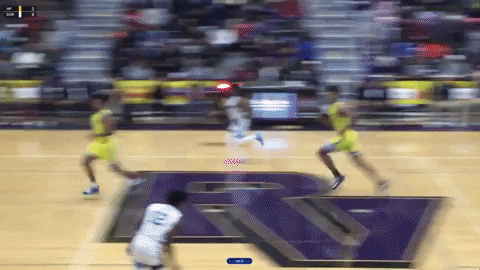 Oh, and did I mention that he has a deadly step-back jumper? Because it is nasty: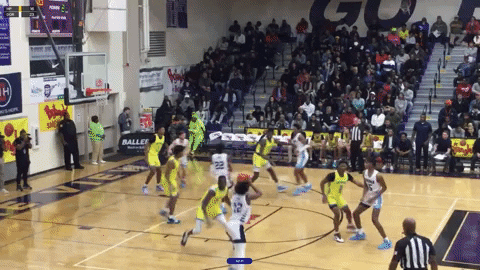 While he did struggle a bit at the charity stripe (65.8% on 79 FTA) as a senior, he had been better in prior years. Over his final three high school seasons, Tate shot 238-for-314 (75.8%) at the free-throw line. That is pretty rock-solid, and I don't think there is much to worry about in this department. He also averaged nearly 3.5 foul shot attempts per game over that same stretch, so he draws contact at a decent rate as well (especially on perimeter jumpers). Butler fans admirably complained about the likes of Markus Howard and Myles Powell getting 3-point calls in the past - Tate is the type of guy that can flip that script.
Furthermore, he is far more than just a scorer offensively. Tate is also a strong lead playmaker that understands how to read defenses at a high level. Although he creates for himself tremendously well, he does not force the issue all that often. He works to find the best look for his team on every possession and is fundamentally sound in doing so. For example, take a look at this excellent set by Dorman: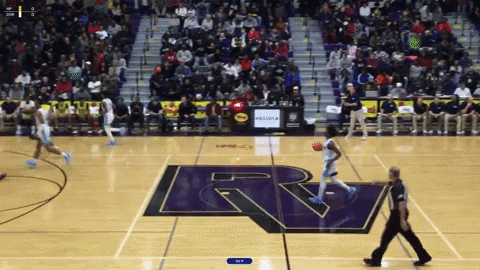 This was the very first offensive play of my film session on Tate, and it gave me a good glimpse of what was to come. For starters, I absolutely love this set. Secondly, Tate's fundamentals are on display with his strong jump stop, pivot, and had bounce pass through the gap. It's a nice back cut by #11 (James Madison commit Justin Amadi) as well, and while it didn't lead to a made basket, it was a strong play. 
Tate is a shifty ball-handler and can create for himself as a result. But he also baits defenses into mistakes and capitalizes on them with high-level passing. The bounce pass is a bit of a lost art in the modern era, but Tate uses it consistently and effectively to generate strong looks for his teammates.
Here is a quick look at a few more of his halfcourt reads: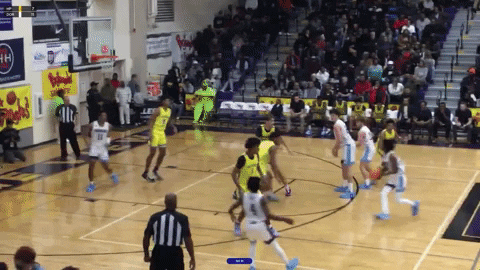 Even though he mainly played off-guard during his senior season alongside Jalen Breazeale, Tate posted his career-high in assists per game. After being more of a scorer in his previous two years, he flashed his all-around creation ability by finding backdoor cutters, flashing bigs, curling shooters, or throwing alley-oops behind zone defenses to the aforementioned Amadi (this happened a lot against zones). Not only were his 5.5 assists per game a career-high at Dorman, but his 2.1 turnovers were also a career-low. His decision-making as a passer is steadily improving.
Tate's offensive game is highly advanced, and he projects as a solid scorer and distributor at Butler. It's also important to mention, though, that he is a tenacious defender. Butler fans have been spoiled over the past few years while watching Aaron Thompson on the defensive end, but Myles Tate is a lockdown defender in his own right. He is superb covering the ball, and I did not witness many, if any, true lapses away from it. Due to being undersized, he can struggle when switched onto bigger opponents, but he does a great job harassing opposing guards.
Additionally, he is a hustler that gets back on defense in transition. He does not allow easy buckets in the halfcourt or on fastbreaks. Here are a couple of examples of him doing staying or sprinting back to prevent layups: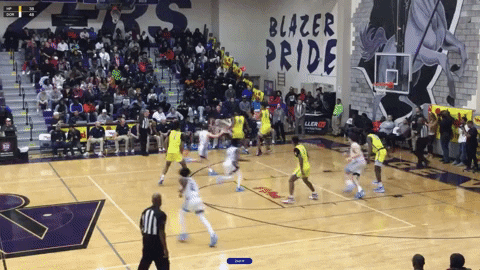 While steals are *far* from the be-all-end-all, Tate did flash his quick hands to the tune of 1.9 swipes per game as a senior. He also recorded eight charges taken in his 31 games played. Tate can defend at either backcourt slot and never backs down from a challenge. I watched him defend several fellow future high-major guards on film, and he impressed every single time. He is simply an intelligent player on both ends of the floor. 
Butler head coach LaVall Jordan has stressed two things regarding his plans for the future of the program over the next few years: He wants the Dawgs to play faster and he wants them among the nation's best defensively. Tate is a talented offensive player, there's no doubt about that, but he wouldn't be headed to Butler if he couldn't check the boxes of playing at pace and dedicating himself defensively.
--------------------
Butler needs perimeter shooting this season, and Myles Tate should be able to provide exactly that. It can take time for incoming freshmen to find their rhythms and grow acquainted with the speed of the college game, but I think that Tate will be prepared enough to make a strong impact from the onset of his career. With Tate and Jair Bolden on the perimeter, Butler's 3-point shooting might not be quite as weak as many are making it out to be heading into this campaign.
Considering Aaron Thompson is locked into the starting point guard spot, Tate will likely spend the majority of his minutes playing away from the ball. With how well he moves without the ball (off-screen shooting, back-cuts), this should not be a problem. It also doesn't hurt that he will be receiving dimes from one of the best passers in program history. Tate will not have to be a star as a freshman, but spacing the floor and playing strong defense will help the team succeed right away and will set him up for stardom down the road.
Tate was the embodiment of consistency while at Dorman for the past few years. I am always hesitant to place high expectations on a true freshman, but Tate has me more than convinced that he can be a big-time contributor right away. He is so overwhelmingly skilled and brings a tenacious hungry attitude to the court. Even without great size, he is just a winner that makes positive plays. He should find plenty of playing time as a freshman and might even crack the starting lineup.
--------------------
Before signing off, I'll leave one more testament to Tate's range :P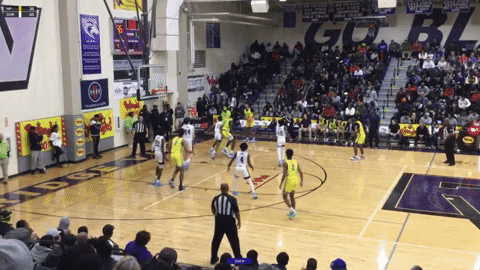 Thank you as always for reading and subscribing. I hope that you enjoyed the piece and I can't wait to get working on the next one. I will be running a poll on Twitter soon for who I should cover next of the incoming freshmen. 
By becoming a patron, you'll instantly unlock access to 39 exclusive posts
By becoming a patron, you'll instantly unlock access to 39 exclusive posts