Unlock the full audio (27+ mins)
Hey friends,
Here's a Ramble that I really didn't expect to come together in the way that it did, but I guess that's the lesson I keep learning over and over again: when you think it's gonna be mess, it's probably going to be fine. 
I've been off social media lately because our beloved and very ancient cat was killed in front of me by a dog last Wednesday and I've been...well, I've been a wreck, honestly. I was bracing for her death, but I had no idea it would happen like this.
She was perfect. I miss her so much.
(This is a physical photo because she was fucking TWENTY ONE so all the kitten photos we have of her are from the year 2000 when none of us had digital cameras or smartphones or any of that. What a life.)
Anyway, take a walk with me through the Ojai Meadows Preserve as I natter on about ownership, privacy, grief, community, and questions. There are many good birds.
Referenced:
Also I found the owl:
Carrying on with transcripts for these as I get more familiar with Descript. It's a hell of a program and I recommend it wholeheartedly to anyone doing audio stuff. You can download the transcript as an attachment at the bottom of this post. 
<3
Lucy
Become a patron to
Unlock 347 exclusive posts
Connect via private message
Tiers
Process Participant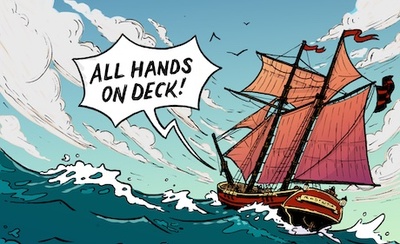 Development updates about Seacritters! (A piratical graphic novel about capybaras with writer Kate Milford.) Serpentine! (A contemplative poetry collection with poet Tara Shepersky.) What She Knows! (An experimental card deck of reminders and permission.) Plus assorted Patreon-exclusive comics and posts.
PDF Club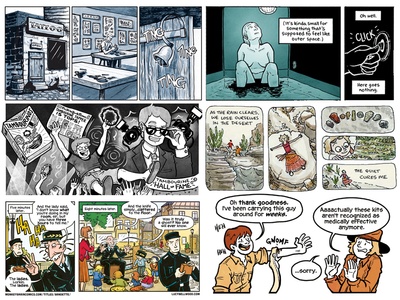 Access to a Dropbox folder containing PDFs of all my comics and annual sketchbook PDFs, updated every time I publish something new! This is a great way to collect all my comics for a bargain price.
What She Knows: Guided Exploration
$18

per month

(sold out!)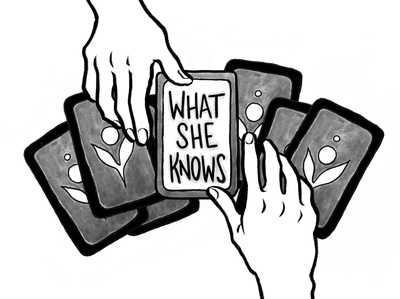 [Prompts begin on August 14th, class runs until late November.] Join a small community in making your own personal card deck of reminders and permission slips! This tier includes access to my new card deck, prompts to inspire your own card-making, and six Patron-only Zoom calls (one lecture & one gentle work session per month) where we'll explore the idea of meeting our Wise Selves. (Pledging monthly, not annually, is the best way to make this work since the class only runs for three months.)
Includes Discord benefits