DESCRIPTION:
Join the Families and call Quick Jay for some street gang style Jobs. The jobs will vary depending on the in-game clock time (if you call between 02:00 and 08:00 you get to steal a car, between 08:00 and 14:00 you ride a bike and do stuff with your homies and so on).
The day is divided in 4 segments:
08:00 - 14:00   Jobs: Biking Around - Homies In Need
14:00 - 20:00   Jobs: Shopping For The Fam - Crumbs To Pigeons
20:00 - 02:00   Jobs: Brawl Between Boys - Surprise Motherfuckers!
02:00 - 08:00   Job: For A Few Wheels More - One's Better Than None
After a Job is done there is a real time cool down of 15 mins (configurable in the Patron version) so that with the normal flow of game time it should be 1 job type per day.
If you call Quick Jay in those times of the day and you have more job opportunities available (for example  between 14:00 - 20:00 there is the "shopping" one and the "drug dealing" one) the job will be picked randomly. If you just completed/failed one, then the one without cooldown will be picked instead.
Some missions require you to recruit Families Gang Memebers (if you don't know where to find them just go close to them at the Hideout and they will join you. The spawns at the Hideout will reset after the player has gone far enough from the Hideout).
In The Gang if you complete enough missions there will be chances to get attacked from some members of the rival gangs (if you fail a Job the "completed mission counter" will reset).
About the Hideout defense event:
From time to time (default randomly between 6 and 35 minutes) when not in a mission Quick Jay will alert you that the Hideout is under attack.
You can go there and help the homies to defend it (you have 3 minutes to reach the hideout) or you can just ignore it (or even run away).
There are chances they win without your help but if they lose you also lose some money.
You can change how often the Hideout Attack takes place in the settings file that comes with the Patron Version.
My mods usually don't "hold your hand". There are not unnecessary blips and if you fail a job you will lose usually the half of the reward. Expect to lose missions and money eventually.
If you leave The Gang you'll have to wait 10 mins before you can join again (configurable in the Patron version).
As always i try to create an immersive and semi-randomized mod to give an high replayability experience.
After joining The Gang, Quick Jay contact on the Phone will be at the end of the contact list (just go up when browsing the list. Not much i can do about it)

📽  Watch the trailer!  📽 Old Hideout

👉  Gameplay video 1.0  👈 Old Hideout
👉  Gameplay video 1.1  👈 Old Hideout
👉  Gameplay video 1.2  👈 NewHideout
👉  Gameplay video 1.3  👈 
CHANGEABLE FEATURES (Patron version only):
TimeBetweenMissionMultiplier - Multiplier of how much time has to pass for the next job-type after finishing one (default: 15 minutes).
CoolDownAfterLeaving - How many MINUTES The Gang stays closed after the player leaves (default: 10 minutes).
RewardMultiplier - Multiplier for the Money received after completing a Job. The Money lost after a failed mission will vary accordingly.
GangAttackers - Toggle the random enemy Gangs attack to the player after completing more than 3 missions.
HideoutAttackTime - Multiplier of the time between Hidout Attacks.
Possibility to enable/disable each individual job.
Recommended Mods (optional):
Compatibility:
ATTENTION!  If you notice strange NPCs behavior or script errors check first if those issues occur also when you are playing with the correct requirements and only with my mods.
Requirements and How to Install:
🔻MAKE SURE YOU HAVE THE LATEST VERSION OF THEM ALL🔻
Put these files in your GTAV scripts folder:
Dealien_TheGang.dll
Dealien_TheGang.ini
---------------------------------------------------------------------------------------------
If you have problems with mission "Brawl Between Boys" with NPCs not fighting:
-- Open your gameconfig.xml with OpenIV and change the values to these --
CCombatDirector
value="50"
CCombatInfo
value="170"
CCombatSituation
value="60"
CombatMeleeManager_Groups
PoolSize value="30"
I have included DETAILED INSTRUCTIONS IN THE DOWNLOAD about how to change those values!
---------------------------------------------------------------------------------------------

Please do not distribute or re-upload my mods




Changelog:
v1.0 : Release
v1.1 : Added 2 more jobs - Fixed sometimes picking wallet caused job not advancing - Fixed leaving the brawl too soon causing mission to fail - Fixed other minor bugs
v1.1.1 : Adjusted for the version 3.4.0 of ScriptHookVDotNet
v1.2 : Moved The Gang Hideout (and all its missions references) to "Chamberlain Hills" - Improved the spawning system of gang members around the HIdeout - Added new job "Homies In Need" - Improved relationships between gangs - Other small fixes and improvements
v1.2.1 : Fixed wrong blip in the job "Biking Around"
v1.3 : New mission: "One's Better Than None" - New Hideout defense event - Added possibility to enable/disable each mission - More compatibility with my other mod "Forever Together" - Minor improvements and fixes among which the rounding of the rewards
By becoming a member, you'll instantly unlock access to 44 exclusive posts
By becoming a member, you'll instantly unlock access to 44 exclusive posts
Tiers
Knife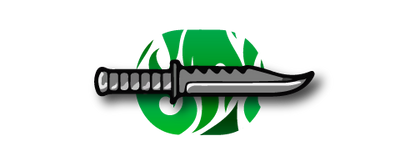 Thanks for your support!
It already means a lot to me and it will keep me going!

Patron-only posts and messages
Pistol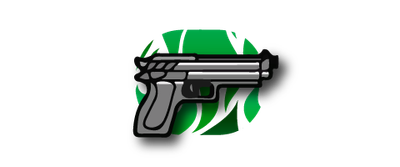 Thanks for your generous support!
You can now vote and help me making decisions for my projects and also get access to the Patron versions of my mods.

Patron-only posts and messages

Access to Patron-only Mods' Versions
SMG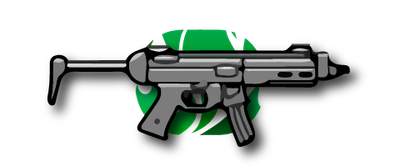 Thank you for your big support! You get everything from the previous tiers plus early-access to Mods and Big Updates before public release.
Patron-only posts and messages

Access to Patron-only Mods' Versions

Early access to NEW Mods and Updates