Released 5 days early for members.
Book Edition: Love in the House of the Ravens
After seven years in Rajad, Darius has fallen out of love with the unattainable and avoided falling in love with the companionate. If he lives at arm's length from passion, isn't that better than risking the abuse his fellow mercenaries so eagerly deliver to an autistic who can't quite fit in? But when the right person suggests a romantic relationship, "yes" still won't grace his tongue, and Darius hasn't the least idea why. He likes Harlow. Shouldn't he want to love her?
The only thing he can do is turn to his old friends and rescuers, the Ravens. They have an answer if he can stumble his way through asking the question ... but it may upend every truth Darius thinks he knows about himself.
Love in the House of the Ravens is a story about what it means to be aromantic and autistic when the world isn't accepting of either.
Contains: An unknowing aromantic who isn't prepared for his friends' conclusion about his identity; a verbose eldritch entity stuffed in a saddlebag; an alloromantic trans man who will always be there for his queerplatonic partner; lots of casual polyamory; and some of the many ways autism impacts conversation and connection.
Length: 10, 451 words / 40 PDF pages.
Series: Efe and Darius.
Setting: This piece should be read following Certain Eldritch Artefacts and before One Strange Man.
By becoming a member, you'll instantly unlock access to 186 exclusive posts
By becoming a member, you'll instantly unlock access to 186 exclusive posts
Tiers
Arrows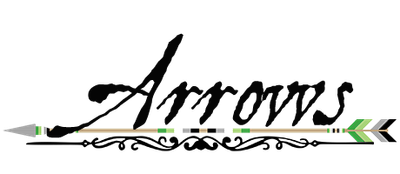 Early access to posts, articles and essays
Early access to all Hallo, Aro stories
Early access to all free Marchverse stories, serials and books
Bones, Belts and Bewitchments: a Patreon-exclusive 275 page Marchverse collection
Monthly Patreon-exclusive stories, including the series Different in Other Ways
Free Patreon-only downloads for all paid Marchverse short stories
Sneak peaks at forthcoming stories and projects 
My gratitude undimmed until the ending of the world