Unlock the full post by becoming a patron
Another Rambleamble, here we go!
Mentioned in this dispatch:
My earlier post on Doodling Depression with Cara Bean. (The comment I reference around 18:41 doesn't seem to exist??? So now I'm baffled about where that came from, but oh well. You're all insightful and lovely.)
Cara's impromptu drawing show videos with her dad, Howie. (She also has a slew of other doodle-along videos on her channel if you want to try some soothing drawing exercises.)
The quote I was grasping for is Picasso, and it's "Inspiration exists, but it has to find you working." (Weirdly this still doesn't ring the right bells, so maybe it's actually some other quote I'm thinking of—can you tell I'm a little scattered these days?)
Some guidelines from SARK about Micromovements, from The Bodacious Book of Succulence:
The collages I've been making with my dad:
And I'm dead serious I will mail you Sharpies. Or highlighters. Anything. Please help.
Mostly visual notes on this Ramble, I guess! Still on the hunt for a microphone solution that doesn't add all these fiddly little clips and clicks and wind noises despite my best efforts to keep it held free of zippers and hair strands and passing branches. I wanna WALK! But I also want audio that's good on the ears. Will continue to experiment. Transcript is attached to this post if you're a reader rather than a listener.
Thank you all for sustaining this practice, and a warm welcome to the few of you who have joined up this month! It lifts my spirits like nobody's business to have you here.
Okay, off to make dinner <3
L
Become a patron to
Unlock 348 exclusive posts
Connect via private message
Tiers
Process Participant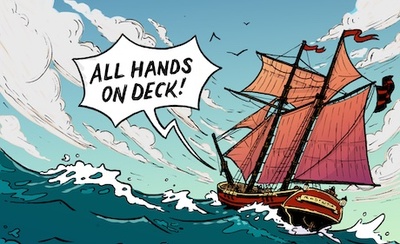 Development updates about Seacritters! (A piratical graphic novel about capybaras with writer Kate Milford.) Serpentine! (A contemplative poetry collection with poet Tara Shepersky.) What She Knows! (An experimental card deck of reminders and permission.) Plus assorted Patreon-exclusive comics and posts.
PDF Club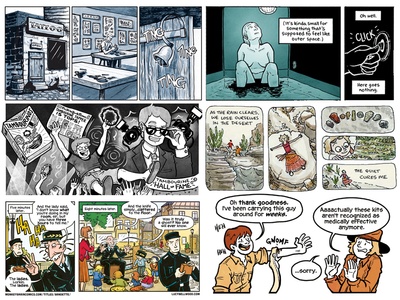 Access to a Dropbox folder containing PDFs of all my comics and annual sketchbook PDFs, updated every time I publish something new! This is a great way to collect all my comics for a bargain price.
What She Knows: Guided Exploration
$18

per month

(sold out!)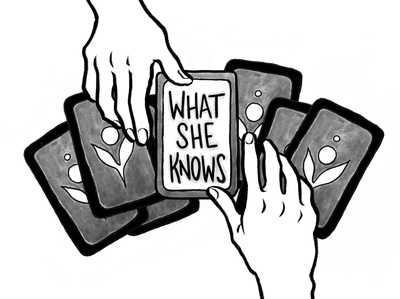 [Prompts begin on August 14th, class runs until late November.] Join a small community in making your own personal card deck of reminders and permission slips! This tier includes access to my new card deck, prompts to inspire your own card-making, and six Patron-only Zoom calls (one lecture & one gentle work session per month) where we'll explore the idea of meeting our Wise Selves. (Pledging monthly, not annually, is the best way to make this work since the class only runs for three months.)
Includes Discord benefits