Oh dear, Miss Mouse is having a spot of bother with her new-old typewriter. It's been kindly lent to her after being in storage for a while, and when we'd finished cleaning it (the keys all work beautifully!) a Very Important Screw fell out. Oops. Now we have to figure out where it goes, before Miss Mouse can get to work on her typing! There is a Plan for Miss Mouse's typewriter... ever since she made her birthday book, she's been wanting to do something a little more handmade. Typed pages, contributions from the Woodland Gang, and little bits and bobs tucked between the pages for you. There'd be an online edition, and a printed one, depending on what funds allow. It will have to wait a little while though - partly because I need to fix the typewriter! And partly because I have a calendar, a photo album, and the large Mr Magpie doll all in progress. I'm trying to find a balance between showing you ~something~ and not giving away too many spoilers, and I think I've been a little bit too much on the quiet side. More coming soon, definitely.
Pledge $0 or more per month
Everyone
Pledge $0.01 or more per month
Patrons Only
$1 per month
$1 or more per month

∙ 4 patrons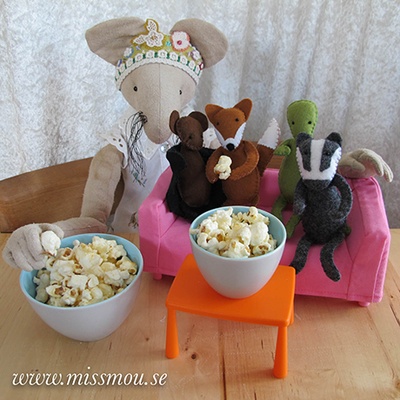 regular photos of Miss Mouse and her friends
behind-the scenes peeks at what Miss Mouse and her friends have been up to
in-progress blog posts about new work as and when it happens
occasional gifts in the post - depending on what Miss Mouse and her friends have been making 
Pledge $1 automatically, or enter any amount you'd like to donate towards Miss Mouse's adventures!