Today's comic
is full of cynicism...for a joke. The world is full of awful things. Not only deaths of celebrities, but deaths in family. Schisms are forming all over the place as we evolve into digital cliques...
But! New life happened this year.
When I look at him and his wonderful smile, I know that there is more. We can be better, and it all starts with us. To react to differently. To not be cruel. To be healthier. To be kind. To take responsibility.
And most importantly, to think about others. 
What do you think? I'd rather see that 2017, but it's not just going to happen.
Pledge $0 or more per month
Everyone
Pledge $0.01 or more per month
Patrons Only
BACKSTAGE PASS
See comics FIRST 
Exclusive updates
Process videos/posts
Undying gratitude from me
CREW
Get a picture of yourself (or a loved one--your choice) turned into a cartoon in my style! 
All of the above


PRODUCER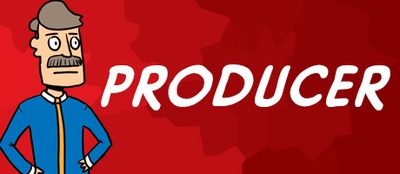 Get added to the PRODUCER page on TheUnderfold.com
Link to your Twitter/Facebook/Website on Producer page
All of the above
SPECIAL GUEST
Once a month, your cartoon-likeness will guest star in a comic!
Your character will "work" with Brian at the office
All of the above
GUEST WRITER
Have something you've always wanted to see a comic of? Here's your chance!
One of your tweets turned into comics (with credit) each month* 
 One of your ideas turned into comics (with credit) each month*
High quality digital version of the comic for you to print and keep
All of the Above
*tweets and ideas subject to approval and content of PGish rating.