Planning on a weekly spreecast for Patrons. I'm going to look at my schedule and just do it. If you have any suggestions, just let me know. Hal
Pledge $0 or more per month
Everyone
Pledge $0.01 or more per month
Patrons Only
Welcome!
Access to my Patron Only stream. Not just part of the stream but EVERYTHING that is hidden from public view. I believe that every patron should be able to access the private videos and all music and chord sheets.
Sign up on any level and you can access all tabs, leadsheets and chord charts on any posts.
You can attend livestreams. We are starting those September 19th, 2018.
Be included in the credit roll at the end of selected Video Guitar Lessons when your cumulative total reaches $10. You also must be a current patron.
You have my attention!
As you contribute more you also get all the previous rewards.
When you make video requests I'll honor these over comments made at YouTube.
Now you are getting serious!
All previous rewards.
You can make a video request and it will get put on the top of the list.
level 1 Lessons
You can have a live 45 minute lesson with me online or you can make a video and I'll respond with a video.
I'll give you my phone number, and you can text or call to get in touch. This is the fastest, and best way, to get in touch with me.
2 Lessons a Month
You have two private lessons with me every month on Google + or you can send me a video and I'll respond with the same.
Usually a lesson online is about 45 minutes long.
You will get my phone number.
Weekly Lessons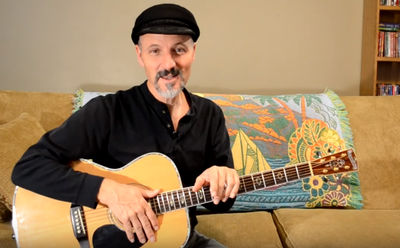 Now you are signed up for weekly lessons. Usually a lesson is about 45 minutes long although we may go a little shorter or longer depending on what you need. (4 per month)
You will get my phone number so that you can contact me quickly.
It appears that Google + has been the best platform so far for online lessons so we'll try that first.
Any questions? Message me!