Mid-April 2017 episode: Mammoths!
Here's our mid-April patron-only bonus episode! In this one we'll learn about mastodons and mammoths: how to tell them apart, what they looked like, how long they survived...and whether we'll be seeing more of them in a few years!
Pledge $0 or more per month
Everyone
Pledge $0.01 or more per month
Patrons Only
Narwhal
$1 or more per month

∙ 8 patrons
Unlock exclusive content and join my community of patrons. Thank you!
Access to patron-only content
One free sticker! (message me with your address)
Connect with other patrons
Sea Serpent
$3 or more per month

∙ 3 patrons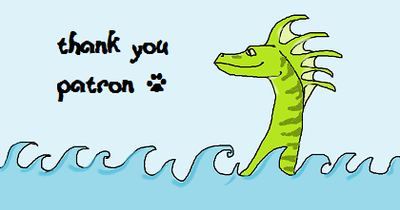 Thank you!
Get a free sticker every time I make them! 
I cannot stop making stickers! 
Plus all previous rewards
Drumming Elephant
$5 or more per month

∙ 4 patrons
* Everything in the previous tiers
* I don't know, I just wanted to put the elephant drawing up
* I've forgotten how to do bullet points
*Hey, I know, I will get pencils made!