Pledge $0.01 or more per month
Patrons Only
Goblin
$1 or more per month

∙ 33 patrons
Goblins who donate $1 per month will receive our undying love for that month plus access to all of the bonus content including new release discussions, NOTLP Origins, FilmMad Society and Night of the Comic Podcast featuring Dave "Scarecrowoven" Harrigan, Jason Kretten and me (Freddy Morris)! All this plus any other future spinoff projects.
Mammon
$5 or more per month

∙ 34 patrons
Mammons who donate $5 per month will receive an NOTLP collectible pin annually in September plus all of the rewards listed for the Goblin tier.
Leviathan
$10 or more per month

∙ 12 patrons
Leviathans who donate $10 per month will inherit the oceans of the world and a special Patreon supporter tee produced annually. Plus the rewards described for Goblin and Mammon tier supporters. Tees and pins are sent out each September.
Beelzebub
$25 or more per month

∙ 14 patrons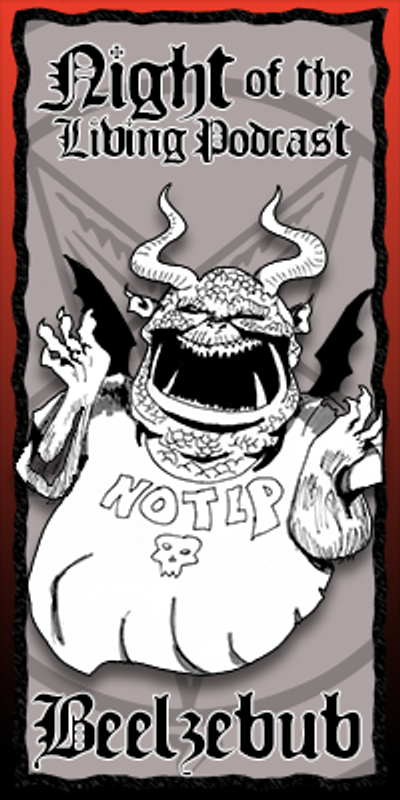 Beelzebubs who donate $25 per month will receive a producer credit in the show notes and a shoutout at the end of every regular episode of Night of the Living Podcast plus the rewards listed with the Goblin and Leviathan tiers.