April 2016 patron supported
Thank you so much for the support this month!
Pledge $0 or more per month
Everyone
Pledge $0.01 or more per month
Patrons Only
Proud Supporter!
$1 or more per month

∙ 3 patrons
Pledge $1 per month and you'll be listed forever on our website as a proud sponsor of the Edmonton Nerd List! This also gets you access to being listed on the Artist Alley & Vendor Hall pages on the site.
Just Picture It!
$5 or more per month

∙ 10 patrons
Pledge $5 per month and I'll list you as a sponsor on the site and contact you to say thank you personally.  Also if you're listed on the site for your work; I'll add your logo to your listing and I'll add any links you desire (e.g.: Twitter, Tumblr, Pinterest, etc) rather than just the Website & Facebook page. I'll also add tags of your choice for your Art, Business or Event.
Boosted Posts!
$10 or more per month

∙ 3 of 3 patrons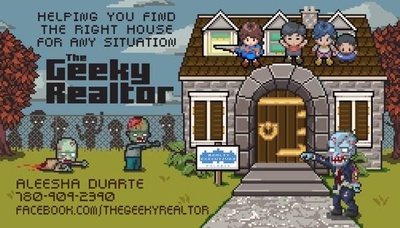 Pledge $10 per month and I'll do everything mentioned above plus I'll take that extra $5 and use it to promote whatever posts on Facebook and/or Twitter your business is mentioned in! You'll also be entered into a draw for whatever swag we might get (or maybe we'll bring yo along to one of the local nerdy events we get to go to from time to time!)
Featured Post/Sponsor Mention
$25 or more per month

∙ 1 of 1 patrons
Pledge $25 per month and have everything mentioned above plus if you're listed, I'll feature whatever you like once per month in a post on the site! 
We'll also spend $10 of that $25 to promote posts  or videos your business or art are featured in!

Site Ads
$50 or more per month

∙ 4 of 4 patrons
At $50 per month, we'll give a featured post or sponsor mention AND we'll put up an actual ad on the sidebar of the site that will show in every post (there's a few examples up already....).
You'll also be the first to know about developments in the Edmonton area that could affect you and we'll make sure to steer people your way whenever we can.
We'll also take $15 of this and put it toward promoting posts that feature your business or art.