Are you Culturally Curious? How do you know?
Aside from the Chefs Coast to Coast podcast, we also write a lifestyle magazine covering the off-the-cuff, cool, and culturally curious happenings in Chicago & Houston.  Did you know Chicago and Houston are the 3rd and 4th largest cities in the US? Scroll around our website to learn more about what's happening in these cities to plan your next trip, or excursions!
Pledge $0 or more per month
Everyone
Pledge $0.01 or more per month
Patrons Only
Become A Patron
$1 or more per month

∙ 0 patrons
You're already following Lauren Ignited, why not get more bang for your buck with a subscription to our monthly newsletter? Sound good? We will also throw in a freebie like a branded guitar pick, stickers or buttons, and more! Unlock exclusive content and join my community of patrons. Thank you!
Access to a feed of patron-only content
Connect with other patrons
Free stuff!
Behind The Scenes (And secret prizes!)
$5 or more per month

∙ 0 patrons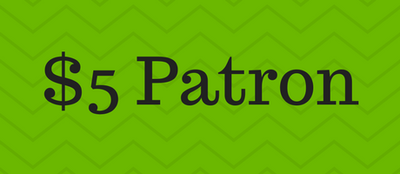 So you're ready to give more. We want to give YOU more. Not only will you get a monthly subscription and a couple of free fun things, you get more chances to win our monthly prize pack! Our prize packs in the past contained hand-made jewelry, a slew of artist rendered enamel pins, t-shirts, etc. You get 5 instant entries each month for being a Lauren Ignited Mile-High-5ver. We'll follow you on Twitter, Facebook, YouTube, SoundCloud, Instagram and Tumblr and give you a featured shout-out across all our socials.
Get a patron-only perspective on my work.
Behind-the-scenes pics and podcasts
Patrons get updates on work before anywhere else
Patron-only polls
5 instant entries to win our PRIZE PACK
Social Media follow & shout-out
Ask Anything!
$10 or more per month

∙ 0 patrons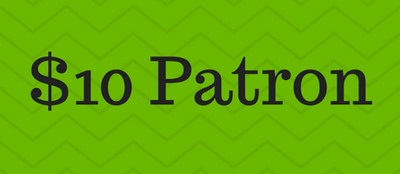 Have a question you've always wanted to ask a chef, musician, or lil' ol' me? Well now you can! As a Lauren Ignited Patron, you get to throw some foodie knowledge at our featured chef.
We'll choose one Patron question to answer on each new episode of Lauren Ignited
. We'll tell you in advance when your question will be asked on our podcast so you can make sure you and everyone tunes in. If your question makes it to our episode, we'll mention you in the description copy and link to your personal page (Facebook, Twitter, website, etc.). We'll also give you a special look at how we make our podcast come to life! 
See how I make my podcasts
Tutorials
Featured Question on our podcast
Plus all previous rewards
Name In The Credits & Gift Basket
$25 or more per month

∙ 0 patrons
What more could we possibly offer you? Plenty! As our beloved and wonderful $25 Podcast Patron, you'll get a gift basket of all our favorite treats from Houston to Chicago. Each basket will be curated by our host Lauren herself, handpicked and ready to be enjoyed by you! As a patron, you'll also be recognized for making our podcast possible.
Credits on an upcoming podcast
Lovely gift basket
Plus all previous rewards
You're the Interviewer!
$50 or more per month

∙ 0 patrons
You get to run the show. That's right. You get to interview our featured guest on our podcast!
A $50 Patron has a chance to chat with our guest over a 30 – 40 min interview.
We will pick one $50 Patron a quarter, set up your interview and episode slot
, and create your episode slot with a copy and link to all your personal pages. 
 To be eligible, you'll need to be an active $50 Patron for at least 3 months. But if you haven't been a Patron that long, it's ok: you can pledge the missing amount as a one time pledge, and reduce your pledge back to $50 the following month. (For example, let's say you've been a Patron for 1 month. Pledge $150 for the next month, and you're eligible, and then reduce your monthly pledge to $50 the following month.)  
Join us for an episode!
Take part in the creative process of an upcoming podcast
Interview a guest on a featured episode
Plus all previous rewards
VIP to Pop-Up Dinners & Events
$100 or more per month

∙ 0 of 30 patrons
This is a high honor dear $100 Patron! Why pledge this much? You get to be on a
VIP list to our pop-up dinners & exclusive events
. Imagine rubbing elbows with prestigious chefs, musicians, artists, and who knows who else! 
Get on our list and have a great experience!
VIP for you and a friend to our pop-up dinners and events
Plus all the great rewards above
Dinner With Us & a Featured Chef!
$300 or more per month

∙ 0 of 10 patrons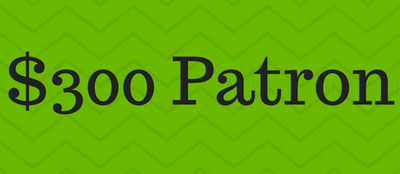 You are the penultimate Patron! Try saying that 5 times fast. Pledging $300 or more grants you a
private dinner for you and a guest with host Lauren at a featured restaurant.
This sounds like a pretty worthy prize for you. 
To be part of this special reward,you'll need to be an active $300 Patron for at least 3 months. But if you haven't been a Patron that long, it's ok: you can pledge the missing amount as a one time pledge, and reduce your pledge back to $300 the following month. (For example, let's say you've been a Patron for 1 month. Pledge $900 for the next month, and you're eligible, and then reduce your monthly pledge to $300 the following month.)