We're back with more Lego Star Wars! In this episode, things get a little steamy. 
Pledge $0 or more per month
Everyone
Pledge $0.01 or more per month
Patrons Only
The Chosen Ones
$1 or more per month

∙ 9 patrons
For your generous support of our show, you'll get a hearty thank you on the air, we will add your name to our THANK YOU, PATRONS! wall over at our website, access to our Patron-exclusive Discord chat room, and you'll become eligible for future milestone goal benefits including giveaways! 
Noodle Scooter
$5 or more per month

∙ 5 patrons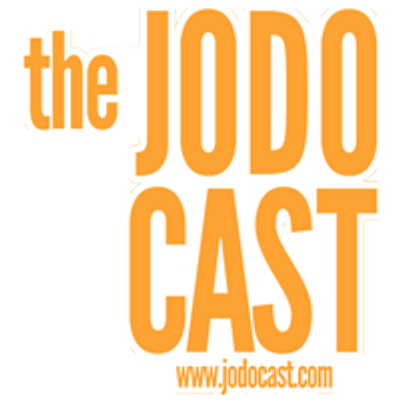 At this level, you'll receive everything from level one, plus a Jodo Cast sticker to show off how extra cool you are!
Jodo Junkie
$10 or more per month

∙ 3 patrons
If you support us at this level, all the rewards from the first two levels will be included, along with the opportunity to be a guest player on our Star Wars RPG show: Clumsy & Random!
Jodo Master
$15 or more per month

∙ 1 patron
Supporting at this level gets you all the rewards from levels one through three, plus a mystery "grab-bag" of various official FFG promo items will be sent to you! This may include official alternate art cards, tokens, and more!
Grand Admiral
$20 or more per month

∙ 0 patrons
If you pledge at this level, the first four levels of rewards will be yours. 
Additionally, you'll get a custom piece of artwork from Leo or a custom painted miniature from any Star Wars game (within reason) by Leo or Joe!