I can't get enough flower and bloom quotes! There are so many and they all apply to my themes for A Year in Bloom. 
You know what that is, right? A Year in Bloom. 
I have a great personal development thing going primarily on Facebook, but I am living every day in my life and it extends in everything I am doing.
A Year in Bloom is my philosopy for life - I want to live my life as if I am blooming, facing the sun in full bloom - my best, brightest, healthiest, and happiest.
Care to join me?
I am doing a 365 Day Challenge as part of A Year in Bloom. You can see a Word of the Day every single day with a "theme" word and some inspiration in my private Facebook group. It is the only place I am sharing the word every day. I hope to see you there: http://facebook.com/groups/ayearinbloom
Pledge $0 or more per month
Everyone
Pledge $0.01 or more per month
Patrons Only
Join A Year in Bloom Facebook Group
Unlock exclusive content and join my community of patrons. Thank you!
Access to a feed of patron-only content
Connect with other patrons
Breaking Out of My Shell
Break out of your shell at $5 per month and you will recieve a one time personalized introductory vision session with me and a monthly Motivational Year in Bloom postcard.
Reaching for the Sky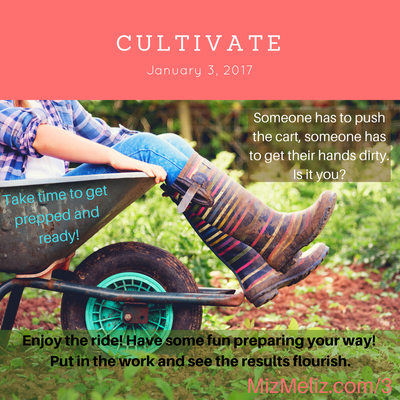 Reaching for the sky as you grow at $10 per month and you will recieve the previous rewards and the A Year in Bloom 2017 Wall Calendar.
Having Fun in the Sun
Have Fun in the Sun as you begin to flower at $15 per month and you will recieve all of the previous levels rewards, plus the 2017 A Year in Bloom Theme Calendar/Journal.
I Am More Than a Pretty Face
You are blooming and attracting all kinds of positivity as you shine your light to others! At $20 per month you will recieve all previous level's rewards and on the 3rd month you will have a choice of one of the following BONUS GIFTS: This is the Sound of My Soul - A Transformational Journey, by Melissa Reyes, a Miz Meliz Original Boxed Jewelry Set, or an original hand drawn mandala on a 10 inch X 10 inch canvas.
A Little Help From Some Friends
Mmm, Gonna try a little help from my friends! At $25 per month you will recieve all previous rewards AND  Every month thereafter enjoy a personalized vision affirmation reading or your choice of a Miz Meliz Original piece of jewelry. 
The Secret Garden
With this level, receive all previous rewards as well as a Spa Retreat Relaxation & Meditation Session every three months.
My Greatness Blooms
Let Your Greatness Bloom at $50 per month and you will recieve all of the previous rewards and all four A Year in Bloom Affirmation Card Decks and the Affirmation Deck Guidebook as they become availabe throughout the year.