Bloðorn, which translates as "Bloodeagle" is a ritualized method of execution, detailed in late skaldic poetry. 
According to the two instances mentioned in the Sagas, the victim (always a member of a royal family) was placed prone, the ribs severed from the vertebral column with a sharp implement and the lungs pulled through the opening to create a pair of "wings". 
There is a continuing debate about whether the ritual was a literary invention, a mistranslation of the original texts or an actual historical practice.
This track narrates a mix of a surprising raid on a christian monastery and the subsequent punishment of the there based bishop: the bloodeagle.
Pledge $0 or more per month
Everyone
Pledge $0.01 or more per month
Patrons Only
Become a Clanmember
$5 or more per month

∙ 0 patrons
Unlock exclusive content and join our Clan. Welcome, Brother/Sister!
Access to a feed of patron-only content

Connect with other patrons
Highest Quality Songs + Artworks
$15 or more per month

∙ 0 patrons
Get the highest-quality versions of my work.
High-quality and uncompressed downloads for all my songs (FLAC)

Download all artworks in highest quality

Plus all previous rewards
Enter the Hall of Heroes
$30 or more per month

∙ 0 patrons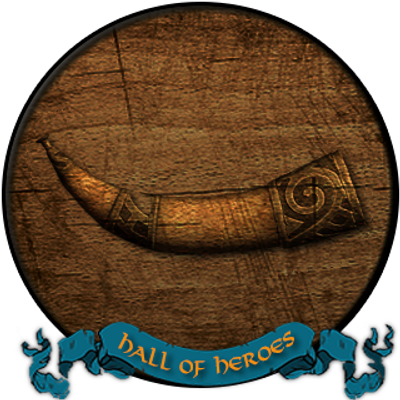 Engrave your name into the Hall of Heroes and you'll be recognized for making my work possible.
Credits on EVERY upcoming song

Exclusive sneak peeks for upcoming songs

Exclusive "behind the scenes" pictures and videos

Plus all previous rewards
Ascend to the gods
$50 or more per month

∙ 0 patrons
Ascend to Odin, Thor and the other gods.
Take part in the creative process of an upcoming song and build in your ideas

Plus all previous rewards