Call of Duty: Ghost- I Hate Sharks- Part 19
Pledge $0 or more per month
Everyone
Pledge $0.01 or more per month
Patrons Only
Lv. 1 │ Graphite
$1 or more per month

∙ 0 patrons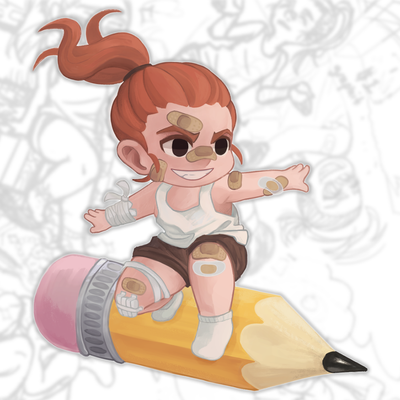 Oh you level 1ers how I love you so
This Level is for those who enjoy my content enough to support me going forward
Lv. 2 │ Ink
$5 or more per month

∙ 1 patron
I couldn't possibly ask for more than this. Your support at this level means the world to me.
This Level is for those who really like my content and wish to see it continue on a regular schedule
Lv. 3 │ Paint
$10 or more per month

∙ 1 patron
At this level I will be giving rewards for real, I will get around to figuring them out later, but be warned, you will be getting things from me!
This Level is for those who are just dying to see content from me on a serious regular schedule - and I promise it'll happen sooner or later xD
Lv. 4 │ Digital
$20 or more per month

∙ 0 patrons
For a Level 4 supporter I will have special rewards, but again, I'm not clear on what they will be, so give me some time to figure that out.
This Level is for those who just can't wait for me to post something new every day!
Lv. 5 │ Imagination
$30 or more per month

∙ 0 patrons
People must call you Pants, because you've got pockets
Yes that was a terrible joke, but it was well worth it
On this level, if you calculate it out, it's actually about a dollar a day, so that's a pretty amazing amount of support! For real, Imagination-level supporters are top class as far as I'm concerned!
Lv. 6 │ Beyond
$100 or more per month

∙ 0 patrons
If you were brave enough to go for this level of support, you'll be sent mystery gifts at random times~ (provided of course, you share your shipping address)