Cardiff City restart their Championship season a week today – what can we expect?
<figure>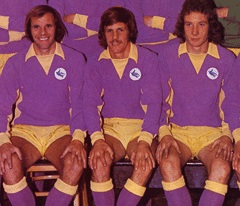 </figure>
Anyone who has been through the last three months or so of varying degrees of lockdown as the UK has endured Covid 19 statistics that mark it out as one of the worst hit places in the world (indeed, with grisly economic figures for April also released on Friday and more disturbances resulting from the death of George Floyd on the streets yesterday, it could be that we end up as the worst hit of the lot) will have an opinion on the relevance and wisdom of competitive football in the top two divisions of the English pyramid restarting during the next week.
However, this has always been, first and foremost, a football blog (in particular a Cardiff City blog), so I intend to keep to that approach in the coming weeks while inflicting my thoughts on politics, virus etc. on the poor unfortunates who visit the messageboard I use!
In a week's time, City resume their Championship programme with a match against league leaders Leeds at an empty Cardiff City Stadium. After that, their run in will consist of alternative away and home matches which fall into a pattern that sees them play their remaining four away matches on the Saturday's of the next four weekends and their home games in midweek with three 7.45 Tuesday kick offs and a 1 o clock on Wednesday start for the final fixture of the regular season against Hull on 22 July.
I can remember asking the question why are home wins so much more common than away victories in professional football once or twice on here in the past and not really coming up with a convincing reason why this should be.
One thing I can recall is that I was fairly dismissive of the notion that the home crowd has a big part to play in the outcome of a game between professional teams, but the evidence from the Bundesliga since they restarted fixtures would seem to blow my thinking there right out of the water!
I make it that there has been fifty three matches played in Germany's top flight since football started again there on 15 May. Of those, only eleven have resulted in home wins, there have been fifteen draws and an amazing twenty seven (more than half) have seen the away side come out on top.
The pattern continued yesterday with a home win, a draw and four away wins, while the first six matches since La Liga began again on Friday have seen two home victories, a draw and three away wins.
So, putting all of that into a Cardiff City context, I suppose the question has to be will the hex we have had on Leeds since January 2002 prove to be stronger than the weird German, and, to a lesser extent, Spanish, trend when it comes to games with no spectators? The fact that Leeds have proved over thirty seven matches that they are a better team than us this season must also be in their favour.
By the same token, there seems no reason why this City side should suffer the sort of collapse that has afflicted so many others from Cardiff down the decades when they visit Deepdale, the home of Preston North End in our second game back on 27 June. This will be one of a few we play away against other sides in contention for a Play Off place (we go to Bristol City and Fulham in July).
Going back to the Leeds match, having Lee Tomlin and Nathaniel Mendez-Laing available again after they had originally been ruled out for the rest of the season is a bonus. However, with the three month break making the traditional charge against Marcelo Bielsa sides that their high intensity style causes them to run out of steam towards the end of a season redundant, I can't say I'm too hopeful about a win from our first game back.
Really, the smart money would have to be on a draw I think. After all, with two exceptions, that's all that City have done at home since they beat Barnsley 3-2 on December 7 isn't it. It would appear as well that they have not shrugged their home draw complex off during the break either because a couple of 80 minute practice games with Swansea at Cardiff City Stadium yesterday finished 0-0 and 1-1.
By contrast, two sixty minute matches at League Two side Cheltenham were won 3-1 and 2-0 on Wednesday and so, perhaps, all of the omens are suggesting the same thing as was looking to be the case when fixtures ceased back in early March – if we are going to make the Play Offs, if will be down more to what we do away than at home?
<figure>

</figure>
By becoming a patron, you'll instantly unlock access to 49 exclusive posts
By becoming a patron, you'll instantly unlock access to 49 exclusive posts