The Career Author Podcast: Episode 19 - What We Learned at Sell More Books Show Summit 2018
On this week's episode, Zach and J. reflect on some of their big takeaways from the great talks at Sell More Books Show Summit 2018, which was last weekend in Chicago. They also make a big announcement.
Special thanks to Jim Kukral and Bryan Cohen for co-hosting SMBSS 2018 with us, and to the awesome summit sponsors: Kobo, Draft2Digital, BookFunnel, and Vellum
Thanks to our newest patron: Barbara Kamm, David Powell, Michael Coon, Barbara McCollough, Joshua Harkin, and P.T. Hylton
Get exclusive bonus content by supporting The Career Author Podcast on Patreon at www.thecareerauthor.com
Links:
Night of the Writing Dead - http://www.nightofthewritingdead.com
Authors on a Train - http://www.authorsonatrain.com
Pledge $0 or more per month
Everyone
Pledge $0.01 or more per month
Patrons Only
"The Ebooker"
$1 or more per month

∙ 34 patrons
Exclusive access to the TWO monthly BONUS episodes in audio. In the first, Zach and J. analyze their favorite movies using best practices of storytelling craft. And in the second, the duo conducts an Amazon Product Page makeover for one author with tips and advice on how to improve sales. PLUS, you'll get a shout out on the show.
"The Paperbacker"
$5 or more per month

∙ 22 patrons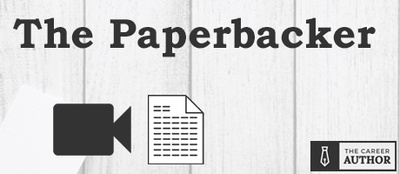 Everything included in "The Ebooker" PLUS a link to your author site or Amazon page on TheCareerAuthor.com AND a FREE downloadable PDF worksheet that accompanies every monthly bonus episode (including a video version of the makeover bonus episode). You'll get both of those episodes early with "priority delivery."
"The Hardbacker"
$10 or more per month

∙ 14 patrons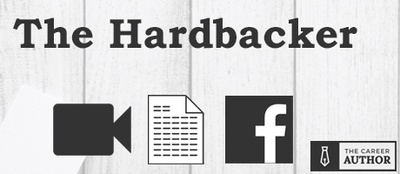 Everything included in "The Ebooker" AND "The Paperbacker" PLUS exclusive access to The Career Author private Facebook group where Zach and J. will discuss the monthly bonus episodes, share tricks and tips of the publishing industry, and answer questions to help you become a Career Author.