CH#23: Five Faction Action
A little late posting this to Patreon - my apologies!
Welcome to Commander's Horn, Episode 23, Hosted by Dane "McBeard" and Josh "Greyboxer." Nilfgaard is here! The public has seen many permutations of the build, but the empire is ready to engage the other four factions in a brand new metagame that is already seeing lots of exploration.
We talk all about how each faction is settling in with new cards, changes and archetypes of play. We also talk specifically about Northern Realms, who may finally have a deck that doesn't rely on an abusive tactic to win.
We are supported by our listeners. Thanks to some very special people, we have reached our January goal. Onward to February! For more information on how you can support the show, find us on Patreon at www.patreon.com/commandershorn
***
Sources:
Closed Beta Status Update: http://forums.cdprojektred.com/forum/en/gwent/news-ab/7627510-gwent-closed-beta-status-update
Wednesday Feb 5 Hotfix: http://forums.cdprojektred.com/forum/en/gwent/news-ab/7702420-hotfix-for-gwent-the-witcher-card-game#post7702420
Ruben and Dunkoro's Punisher Radovid: http://www.gwentdb.com/decks/10943-dunkoro-rubens-punisher-radovid
McBeard's Monster Weather:
https://www.youtube.com/watch?v=O4cIoFm6C9o
***
E-mail us at [email protected] or contact us on twitter @commandershorn. Live shows and video post on YouTube at commandershorn.
Dane can be found @McBeardCH on Twitter, McBeard on YouTube, and mcbearded on Twitch.
Josh can be found @GreyboxerGwent on Twitter, Greyboxer on YouTube and greyboxer on Twitch.
Pledge $0 or more per month
Everyone
Pledge $0.01 or more per month
Patrons Only
Bronze
$1 or more per month

∙ 14 patrons
Friends: Everyone who supports us through Patreon will gain access to our Discord server and will be recognized on the show. This access does not get revoked.
Silver
$5 or more per month

∙ 16 patrons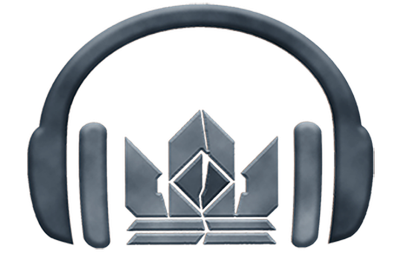 Commando:  Early access to featured content, and access to patron-only content, such as weekly bonus/extended interviews with my guests
Gold
$10 or more per month

∙ 10 patrons
Elite: Our gold-tier patrons receive special consideration for limited items such as direct mail, inclusion on special Commander's Horn roundtable episodes, and special videos and updates about the future of our content.