CH#49 - GwenTogether Supershow w/ Lifecoach, ImpetuousPanda + MegaMogwai
Reposted! 
Welcome to Commander's Horn, Episode 49, Hosted by Dane "McBeard" and Josh "Greyboxer". The GwenTogether has come and gone - McBeard was there for the event and grabbed three interviews - Lifecoach, ImpetuousPanda, and MegaMogwai. We also talk about the season end, a new ladder, upcoming events, and the new Gwent series "A Round of Gwent"
We are supported by our listeners (aka our Commandos!) For more information on how you can support the show, find us on Patreon at www.patreon.com/commandershorn
***
Sources:
Gwented "Best of GwenTogether Tournament Moments": https://www.youtube.com/watch?v=NKZ42NSnPsw
CDPR's "A Round of Gwent" With Ash, Burza, Rafal and David: https://youtu.be/9qSILl37KJ4
Gwent @ Gamescom information post: https://www.playgwent.com/en/news/6911/gwent-at-gamescom-2017
Gwent Season Ends Aug 27 - A message from Pawel Burza: https://www.playgwent.com/en/news/6711/ranked-play-season-ending-august-27th-a-message-from-pawel-burza
For TGI Summer league info, follow @gwentlemen on Twitter and catch the VODs at twitch.tv/gwentlemen
***
E-mail us at [email protected] or contact us on Twitter @commandershorn. Live shows and videos post on YouTube at commandershorn.
Dane can be found @McBeardCH on Twitter, McBeard on YouTube, and mcbearded on Twitch.
Josh can be found @GreyboxerGwent on Twitter, Greyboxer on YouTube and greyboxer on Twitch.
Pledge $0 or more per month
Everyone
Pledge $0.01 or more per month
Patrons Only
Bronze
$1 or more per month

∙ 14 patrons
Friends: Everyone who supports us through Patreon will gain access to our Discord server and will be recognized on the show. This access does not get revoked.
Silver
$5 or more per month

∙ 16 patrons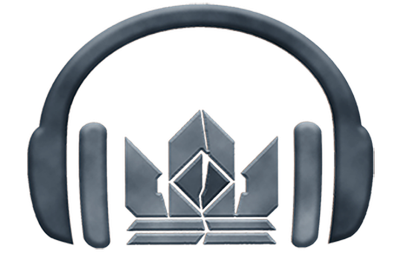 Commando:  Early access to featured content, and access to patron-only content, such as weekly bonus/extended interviews with my guests
Gold
$10 or more per month

∙ 10 patrons
Elite: Our gold-tier patrons receive special consideration for limited items such as direct mail, inclusion on special Commander's Horn roundtable episodes, and special videos and updates about the future of our content.