Channeling Quote from 1 Year Ago
 "You are made of stardust and moonlight and the past pieces of galaxies and the future substance of universes. And you are more."
~ Magnus 
Pledge $0 or more per month
Everyone
Pledge $0.01 or more per month
Patrons Only
Inspiration Junkies
$2 or more per month

∙ 1 patron
Your Dose of Soul-Waking Inspiration!
Unlock exclusive artistic and inspirational content and join my community of patrons. Life is hard! So let me remind you what you have within that makes it all worth it!
Access to patron-only content
Connect with other patrons
Creative Gurus
$5 or more per month

∙ 2 patrons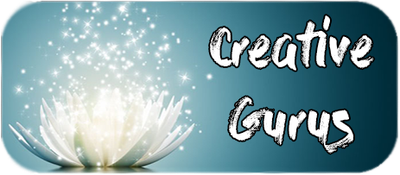 More Art and More Inspiration Will Save the World!
The Guru is ready for more...ready to release creative blocks created by the culture
Online images of my artwork with excerpts from channeled messages overlaid on them. Great for feel-good wallpapers or backgrounds!
Access to more in-depth and more powerful inspirational messages
Plus all previous rewards
Love Monks
$10 or more per month

∙ 0 patrons
Unlocking Self-Love is the Key to Creation
The Monk...ready for loving relationships with self, fellow beings, and Source
1 original channeled written short story every month. A magical tale straight from Source!
Early access to the artistic ideas and projects I am working on...like a creative online blog of my progress
Channeled messages on healing your inner creativity fears
Earn 5 Gift Points per month
Plus all previous rewards
Imagination Sages
$50 or more per month

∙ 0 of 60 patrons
Tap into the Wisdom of the Imagination!
The Sage...learning to trust the knowing that comes from within
I will channel 1 long written personal message just for you...every 2 months...straight from Source energy
1 high-res digital print (every 2 months) of one of my art pieces, of your choosing, emailed to you. Optional: I will channel a short personal message (up to 100 characters) and artistically overlay it on your digital print
Earn 30 Gift Points per month
Plus all previous rewards
Bliss Mystics
$100 or more per month

∙ 0 of 30 patrons
Experience the Next Level of Feeling Good
The Mystical life is more about fun and ease, not forced effort
: 
1st Choice--I will paint a totally unique acrylic painting for you on 8x10 stretched canvas and ship it to you. *Optional: Pick your favorite quote from my channelings (up to 100 characters) and I will paint it on your  painting
2nd Choice--I will channel privately for you, live through Skype, up to 30 minutes
Earn 65 Gift Points per month
Plus all previous rewards
Zen Masters
$200 or more per month

∙ 0 of 20 patrons
Bringing the Best Inspiration Into Your Life
Mastering the flow of abundant art & inspiration
: 
1st Choice--I will paint a totally unique acrylic painting for you on 16x20 stretched canvas and ship it to you. *Optional: Pick your favorite quote from my channelings (up to 150 characters) and I will paint it on your  painting
2nd Choice--I will channel privately for you, live through Skype, up to 60 minutes
Earn 140 Gift Points per month
Plus all previous rewards (excludes Bliss Mystics tier rewards)