Christmas Cheeseburger Ornament
Here is my entry for the 2016 Christmas Ornament Challenge hosted by Alan Stratton & Carl Jacobson. Hope you'll like it! :)
Pledge $0 or more per month
Everyone
Pledge $0.01 or more per month
Patrons Only
Exclusive content!
Thank you so much for your support! Every dollar helps to keep the shop running! You get access to my Patreon feed where I post exclusive content and updates.
Your name in the credits!
Thank you very much! In addition to Patreon-exclusive content, I will put your name on my website and in my videos credits!
Get some stickers!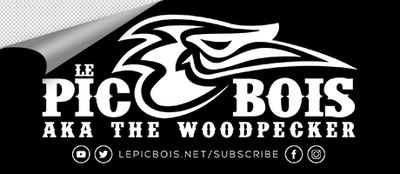 You are AWESOME! You get everything below, plus: some stickers with my shop brand! Don't forget to leave me your adress though... ;)