Couple of reward updates!
So I've lowered the price of the top reward from $30 to $25, I'd prefer it be affordable/appealing than having it sitting there not being used each month!
I've also added a new $2 reward for a generic cheaper option to support what I do :) So now anyone who pledges $2 or more will have a little shoutout in one of my weekly vlogs during the following month! (So May's Patron's will be thanked in a vlog during June)
If you have any questions or queries, let me know!
I hope you are all well,
- Daisy X
Pledge $0 or more per month
Everyone
Pledge $0.01 or more per month
Patrons Only
Support My Channel & Creative Adventures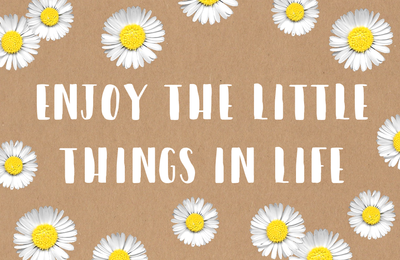 Each month I will add a handwritten thank you to my Patreon page, thanking anyone who pledges $2+ during the month.
Just a little public thank you to those of you who have chosen to supported me via Patreon!

Collage Sheets & Exclusive Updates!
As well as the above, every month you will get a minimum of two collage sheets for you to use in your own projects!
Whether that's in your journal, planner, scrapbook or any other crafty project you're doing, cut bits out, rip them up, print as many copies as you like! They are hand drawn, and designed by me, so you won't find them anywhere else. 
Exclusive Creative Process Videos
As well as all of the above, you will also be able to see a minimum of two exclusive process videos. One of these videos will feature my own collage sheets, so you can see how I end up using them each month.
These videos might be something in an art journal, my creative journal, or possibly something else. These videos will be exclusive to my Patrons, and won't be shared elsewhere.
Includes
Small Handmade Creation
As well as all of the above, I will create a handful of ATC (Artist Trading Cards) style pieces, numbered, dated & signed.
They will be designed & created somewhat similar to one another every month, but as I'll be making each one from scratch, no two will be identical.
They won't be the exact ATC sizing, but will fit in Pocket Letter pockets, so you can collect and store them easily if you wish.
Just a little piece of my crafty style for you to keep/collect each month!
Please note, there's a limited amount available each month.
Happy to send wherever!
Personalised Pocket Letter
You will get all the rewards, and also a personalised Pocket Letter filled with goodies. I will ask you a few questions about your favourite colours, hobbies, animals etc. & create a Pocket Letter just for you.
Please note there's a limited number of these available.
Happy to send wherever!