Custom Capes - Danish Folkwear
I got a custom request via etsy for a cape. They liked my purple riding hood with vintage lace appliqués. It just needed to be a different colour.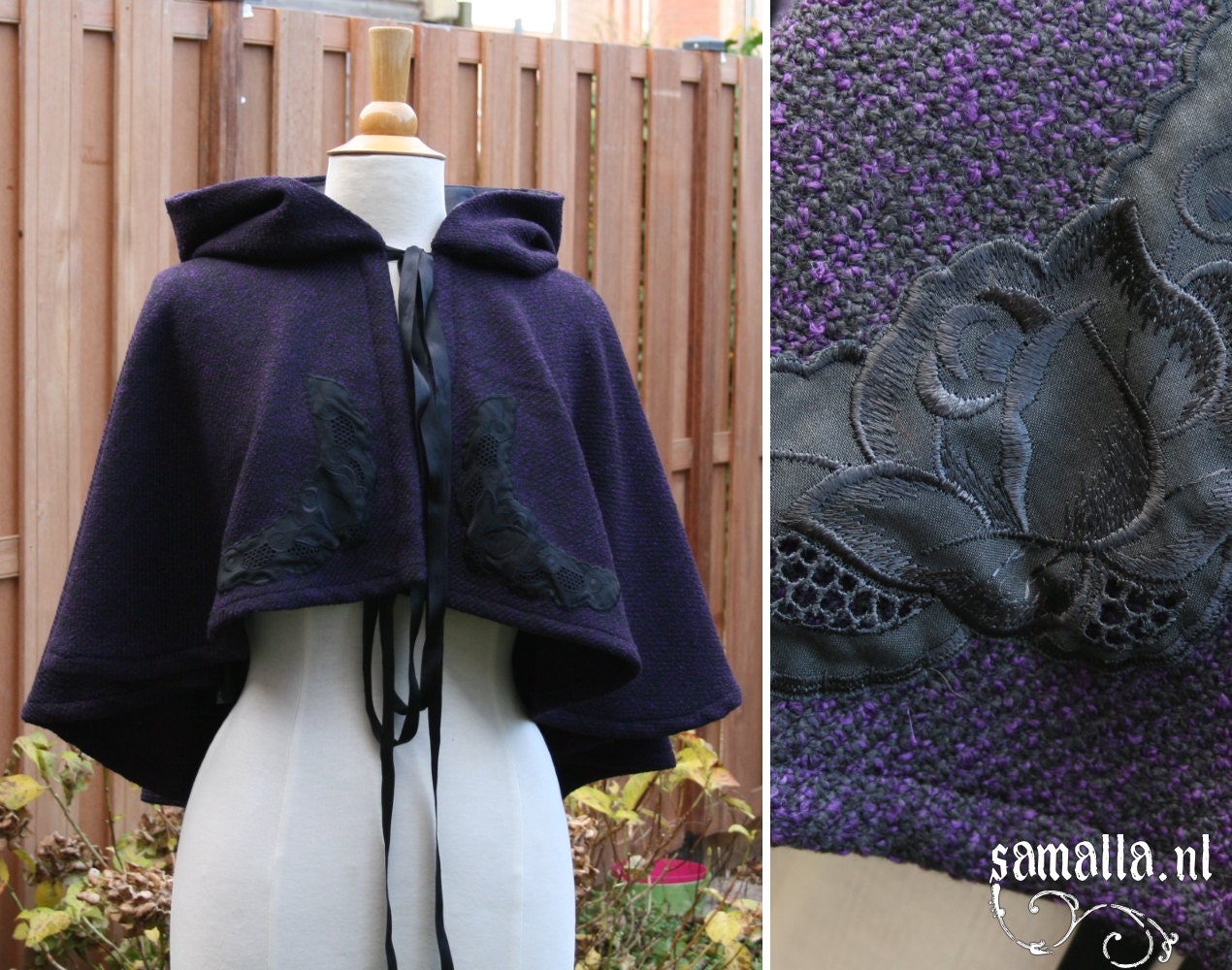 Original cape
Materials: Boiled antra melange wool / Vintage lace appliqués / Norse metal clasp / black satin lining
Shaping. I love the way the boiled wool shapes itself.
pinning and stitching the lace. I have one set left of these roses.
Done! Need to wait till tomorrow for good pictures of it. The light in November runs out around 16:00.
* * * 
The more you know
- The lace appliqués are vintage (!). I bought these in piles a while back thinking I will find a good use for them. They were stored and pushed back (as it goes in storage rooms) and found again. Also have lovely Venice and French lace in a lot of different colours.
- The boiled grey wool was an investment. It doesn't come cheap, but I wanted to play with it for such a long time now. I'm glad I got it. Better materials make the work a lot easier. Also: many colours available!
* * *
Request your own custom: samallanl.etsy.com
Get the latest updates: instagram.com/samallascostumes