Dark Horse Panel Long Beach Comic Con
Mark Evanier, Joelle Jones and me talk about our projects at Dark Horse. Lots of process talk about Neil Gaiman's "Troll Bridge".
Pledge $0 or more per month
Everyone
Pledge $0.01 or more per month
Patrons Only
Planet Earth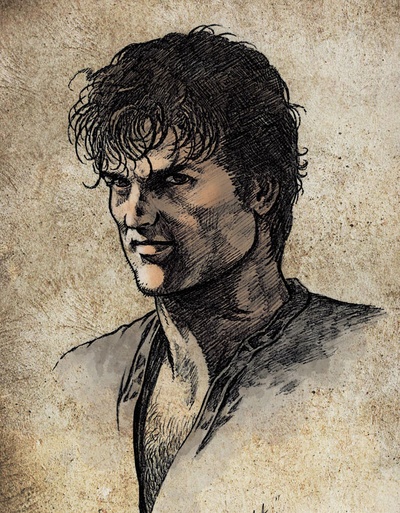 Full access to my industry and creator rights blog.
Sneak peeks of upcoming releases.
My profound thanks. Every bit helps!
10% discount on ANY purchase direct from me at conventions
Semi-annual prize giveaways!
Ovanan
A Distant Soil finished pages as completed! One year before print publication!
Process posts.
Select A Distant Soil fiction and Sourcebook entries and art!
Plus all previous rewards.
A Distant Soil
My previously unpublished fiction! Romance, action, adventure!
All the A Distant Soil Sourcebook entries.
All process and production on A Distant Soil.
Wallpapers and icon art!
All access to everything A Distant Soil.
Plus all previous rewards!
Patrons at this level entered to win book and art giveaways every 6 months!
Planet Kimar
All previous rewards! Go you!
More preview access to all of my work from other publishers and projects.
Art process posts and - later - videos!
Hand signed cards from my many travels!
Semi-annual signed copies of books from my many projects to all supporters at this level! Worldwide shipping included!
House Yonorah
The House of Crystalcutters. You rule the sacred stones. You get everything above as well as:
Signed original print from me mailed anywhere in the world every 6 months.
Every 6 months, 1 person at this level or above gets an awesome swag prize, collectibles, toys, art, books, dvd's from my various projects or gifted from my clients, valued at $100-$500.
One character sketch per year, either 8"x10" BW, or full color handmade character bookmark.
House Avriahm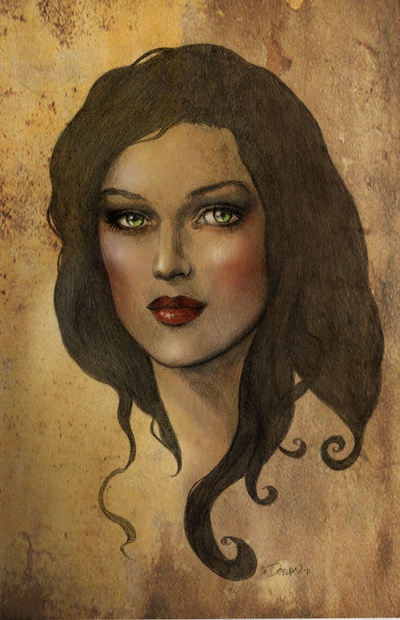 Your support goes beyond and above. You get 1 piece of original comic art or an illustration from one of my many projects every three months, as well as prints, signed books, and cool swag with shipping included, anywhere in the world.
Plus all previous rewards.
House Teramis
Art Warrior. Original art, 1 per month 11"x17", pen & ink, up to 2 characters. Can be a cover recreation, my characters, art/cover illos from my upcoming projects, anything in reason. Great way to schedule a commission.
All previous rewards except House Avriahm (must commit to three months for House Yonorah reward sketch as well as Teramis monthly commission).
Want something more than pen and ink? We can work it out. Use the $500 a month as down payment on a bigger, more complex commission.
The Hierarchy
You rule. An 11"x17" watercolor painting featuring up to 3 figures, every month. Can be a cover recreation, my characters, art/cover illos from my upcoming projects, anything in reason.
You may commit for only 1 month, but if you choose to commit for an entire year, I will not only create 12 beautiful original paintings, but if you wish I will also create an original story based on these paintings (within reason, of course) which I may publish.
Plus all previous awards except Teramis and Avriahm.
The Avatar
Art Patron God. If you actually choose this, you get one 16"x20" oil painting commission every other month, up to 6 figures: cover recreation, my characters, art/cover illos from my upcoming projects, anything in reason. Same custom book option for The Hierarchy applies.
Plus all previous rewards except Teramis, Avriahm, and The Hierarchy.
I totally don't expect anyone to choose these higher end options, but I'd love it if you did. I'd art a lot.