David Ray Griffin on how Bush and Cheney ruined America and the world - and why God exists but Gawd does not
Politically, morally, spiritually, and ecologically, the world in general and the USA in particular are heading for hell in the proverbial handbasket. What set us on this seemingly inexorable course toward almost unimaginable catastrophe? Many things...but a key moment was undoubtedly September 11th, 2001, the date the neocon virus metastasized. In his new book
Bush and Cheney: How They Ruined America and the World
, David Ray Griffin diagnoses, in excruciating detail, the political disease that is literally killing us.  The first half of this interview covers that book; the second focuses on Dr. Griffin's previous book,
God Exists But Gawd Does Not
, which I reviewed
here
.
David Ray Griffin is Professor of Philosophy of Religion and Theology, Emeritus, Claremont School of Theology and Claremont Graduate University (taught there 1973-2004); Co-Director, Center for Process Studies. He has authored more than thirty books and edited more than a dozen. Dr. Griffin's extensive work on 9/11 has made him the unofficial "Dean of 9/11 Studies," and he is widely viewed as the most important figure in the 9/11 truth movement.
Pledge $0 or more per month
Everyone
Pledge $0.01 or more per month
Patrons Only
Subscriber
$4 or more per month

∙ 68 patrons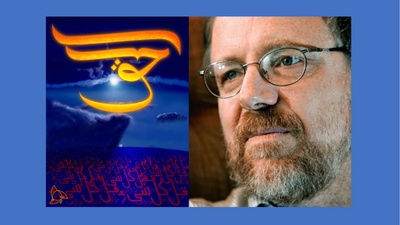 Radio podcast subcriber! Early access, downloads. You get ALL shows I make, as soon as I make them. And your support helps me continue doing
False Flag Weekly News
.
Sustainer
$10 or more per month

∙ 22 patrons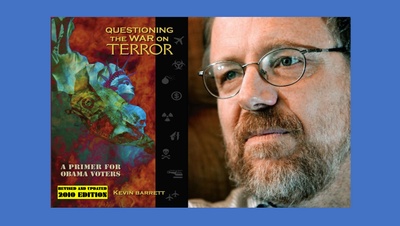 Immediate access to ALL my shows/podcasts PLUS free book autographs. Pay the same price as on Amazon, including shipping, and I'll send you a personally autographed copy of any book I've authored or edited. Become a sustainer, then
email me
 about the book!
Free Book
$20 or more per month

∙ 3 patrons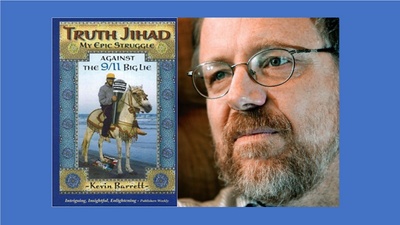 All of the above benefits, PLUS I'll send you a free personally autographed copy of my book Truth Jihad (to USA addresses only). It's my way of thanking you for making this work possible. 
Free book from False Flag Trilogy
$30 or more per month

∙ 3 patrons
All the benefits, plus: Choose any one of the three books at
http://FalseFlagTrilogy.blogspot.com
 . Then email me at DrKevinBarrett(at)yahoo[dot]com to tell me which book you want and I will have it shipped to you. (Most international addresses OK.)
Free False Flag Trilogy
$50 or more per month

∙ 2 patrons